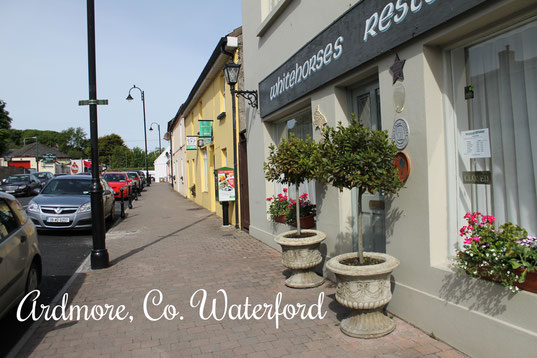 #failteireland
Located in Irelands "Sunny South East" in West Waterford, is the distinctively pretty village of Ardmore.  The village features hilly walks, breathtaking coastal scenery, Ardmore Round Tower, and many white washed thatched cottages.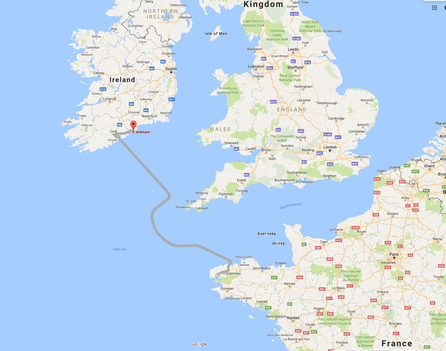 Located in one of Ireland's remaining Gaeltacht (Irish speaking) areas, it's warm harbour and cove hugs its southern Irish location. 
The locals even exclaim "next stop France!", and if you take a look at a map, it might be a little bit true, provided you don't hit the very southern tip of England on your way!
However, many of the days I was there in the Summer, the temperature was 2-5 degrees celsuis warmer than inland Ireland. On days it was 19 degrees in Dublin, it was 24 degrees in Ardmore.
There might be something in that saying...........
Having lived and worked in Dungarvan in West Waterford myself, Ardmore seems to be its own little secret. The locals use the beach and it is a quiet spot away from the main tourist towns, although it seems to harbour many backpackers and adventurers, due to the adventure tour company located there, airbnbs and accomodations provided. You also do not need a car to get around the immediate area, as long as you love long walks.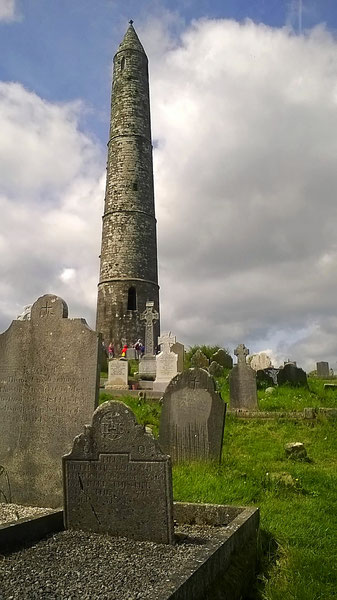 The village, which was rated as one of the 'Top Ten Tourist Villages" by Failte Ireland, is proudly maintained with clean streets, pretty pots of coloured flowers, thatched and coloured buildings of pink, yellow, white and blue, and includes restaurants, shops and toilets. 
Ardmore is part of the "Ancient East Trails" and the walks include Ardmore Round Tower (pictured), Cathedral, St Declan's Well and Oratory, St Pauls Church, McKenna's Castle, Ardmore Cliff Walk, the Lookout, Armore Pier and Main Beach.
When you have reached the Round Tower which sits above the town, it provides amazing views of the town, harbour and coastline.  A photographers dream on a clear blue day.
The town also includes a pottery, arts studio, farmers market in Summer, writers retreat, equestion centre, open farm, cruises and diving, adventure experiences and even a funfair!
#airbnb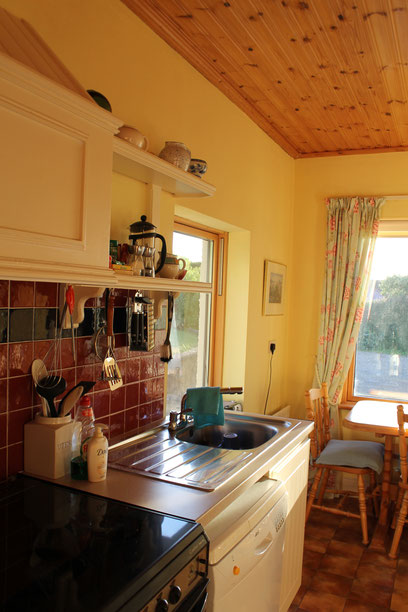 Accomodation includes the 5 star Cliff House Hotel, some fabulous Air BnB's (like the one we stayed in, pictured here), local bed and breakfasts, motorhome and caravan parks and Ardmore holiday homes, providing many options for all types of budgets.
As the fourth walk listed in my favourite walks blog, i have to say visiting Ardmore is very special and not to be missed, as its always a little warmer down that way.