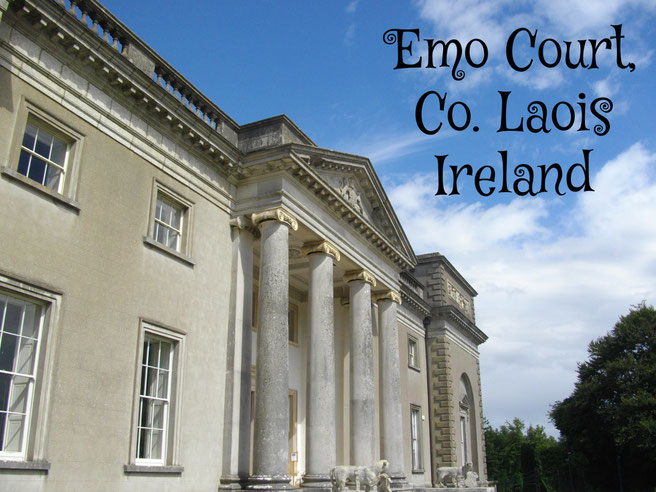 Emo Court is an old estate on 280 acres that features manicured gardens,  seasonally stunning woodlands and vast meadows that lead down to a striking man-made lake. 
Emo Court itself is situated 2.5km from the colourful tiny village of Emo in County Laois, Ireland, was designed in 1790by James Gandon for the First Earl of Portarlington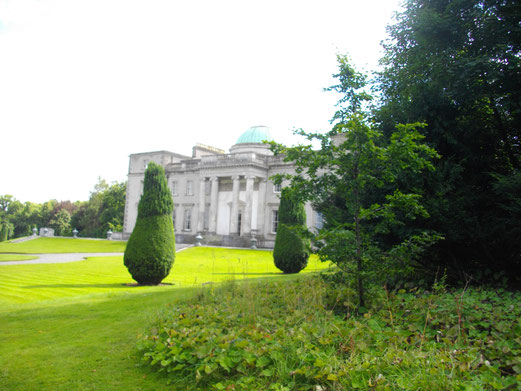 Walking through Emo Court provides stunning vistas of wild meadows, which are full of wildflowers in the Summer, colourful woodland and, close to the house, formal lawns, hedging, statues and parklands.
The walk down to the man-made lake is a joy, it is full of wild rushes that harbour the native swan's nests and other birdlife.  There is also an area where you can feed the swans and ducks, which is a fun activity if yo're walking down with children.
Lot's of locals use the facility, and it's filled with people from all walks of life, from wedding parties, to runners, to local walkers, and of course tourist and family groups, although there is so much space, it never feels crowded.
There are brilliant facilities in the park, as it is owned by Heritage Ireland, public toilets, tearooms and guided tours of the house are available.
We were lucky that when we were there, there was a brilliant free photographic exhibition of the work of Father Frank Brown, the famous photographer who sailed on the first leg of the titanic, who was also a resident of Emo Court when the Jesuits resided there in 1930.  He took more than 42,000 photos, only found in 1985, stored in a metal trunk!  If it is still on there, its definitely worth a look!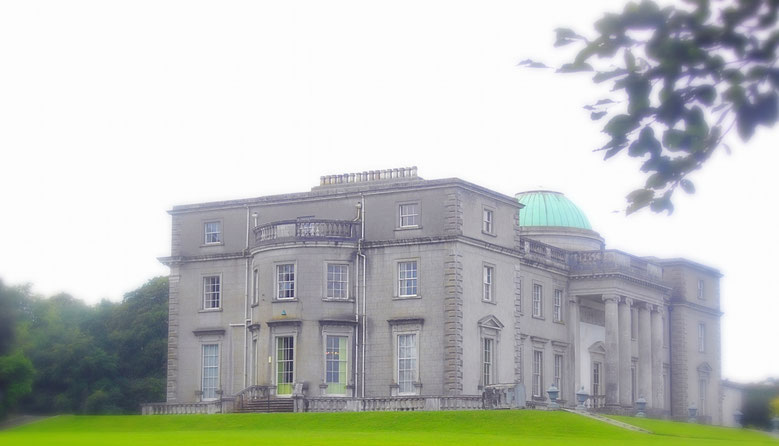 I've had the opportunity to walk around Emo Court many times, and at many different times of the year, and its one of those places thats lovely to visit in all seasons of the year, as the landscape dramatically changes from Summer to Winter and back to Spring again. 
My favourite time is high Summer, of course, when all the romantic wildflowers in the meadows are in bloom and you can run your hands through them as you meander down the well-trodden grass path to the lake.
The gardens are open and free to enter all year round during daylight hours and the house and tearooms are open for guided tours from Easter to October, 10am-6pm. Below is a great drone visual of the gardens.