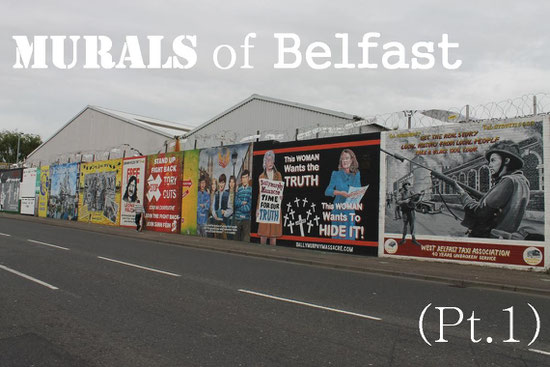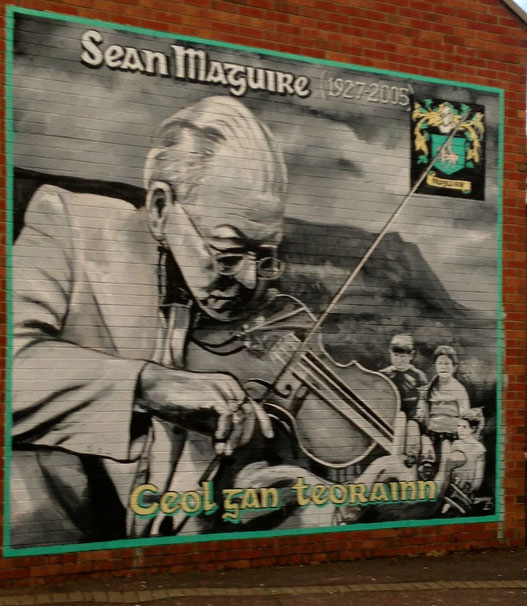 Painted and designed by some of the worlds most well known mural artists, the murals around Belfast portray a wide range of themes and people. 
From the Hunger Strikes, Culture, Sport, Irish Language and more, some originally painted over 30 years ago, they are constantly being restored, updated and added to.
Everywhere you look in Belfast there are murals, too many to count, even the tourist maps only feature a selection, so a visit to the city is the best way to see all the murals you can.
(Pictured: Falls Rd)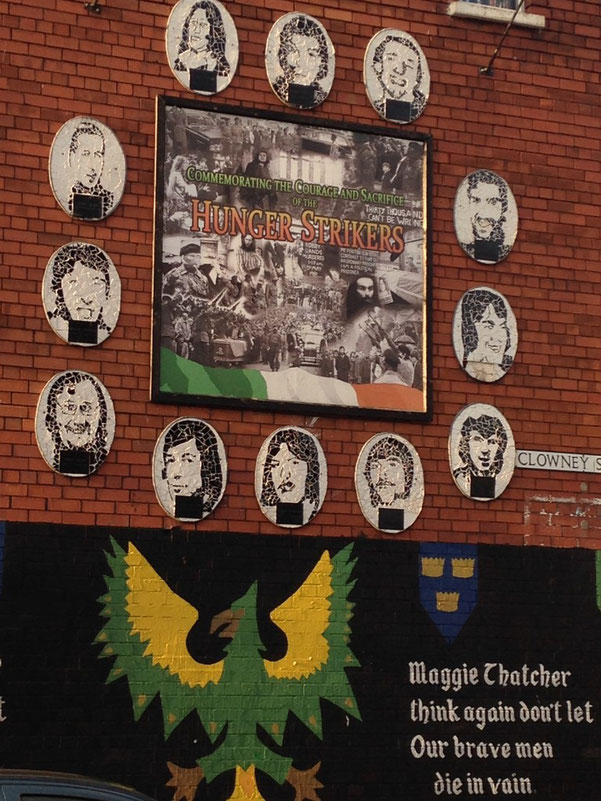 These are the first in a series of pictures I have taken in Belfast in June 2015, I will be adding part 2 and 3, and blog posts about Belfast and Northern Ireland in upcoming posts.
Hunger Strikes (Beechmount) 
Below taken Beechmount also.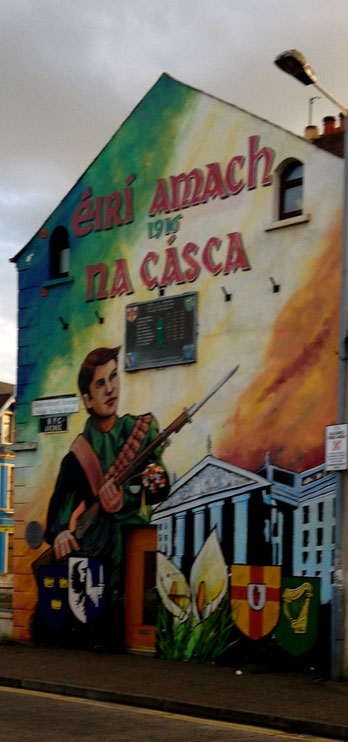 ABOVE: 1916 Eastern Rising Mural on Falls Rd.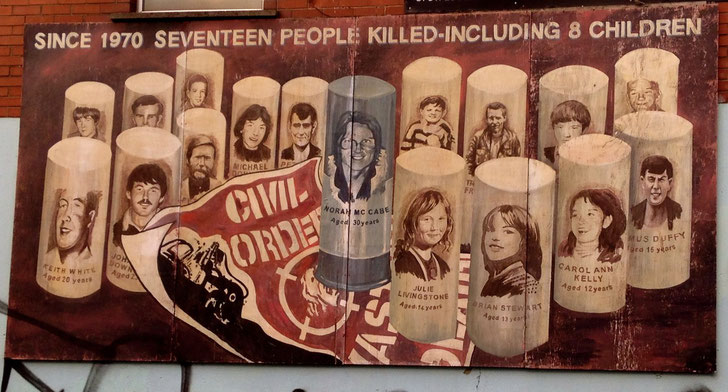 ABOVE: There are many memorial murals.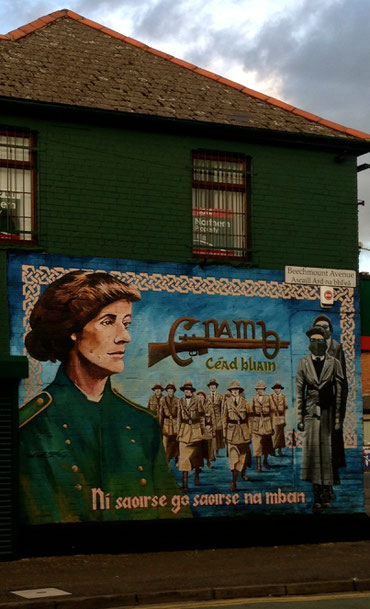 ABOVE: Cumann na mBan was the women's division of the Irish Volunteers and is best remembered for its role in the Easter Rising of 1916. The letters "Cnamb" on a rifle formed the badge of Cumann na mBan. The Irish "Ní saoirse go saoirse na mban" means "No freedom until the freedom of women".