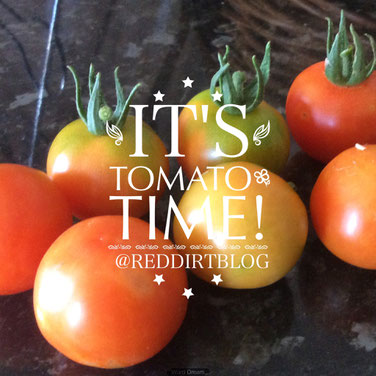 Heres a tip: listen to the locals..........
Its one of my favourite times of the year! Time to sow the tomato seeds! Frosty mornings are on their way out (i hope), and thoughts of sunshine and produce are dancing through my head.
 I'm sowing the first varieties out this week in the greenhouse, so as to have them ready for planting out in the garden after the last frost.
Since we are living in a "Temperate" climate here, its hard to know when that is exactly. But the locals have their own ideas. If you live in Melbourne, I have been told planting is "Caulfield Cup Day" is the day to get started! Around here, in Gippsland, the local farmers have told me they always plant the tomatoes after "Melbourne Cup Day", which is the 1st Tuesday in November. 
Locals know best. Always listen to what the local gardeners tell you about their produce, especially if they have lived in the area a long time! 
Even though its actually been a humid winter, with only 4 hard frosts so far this year on the hill, it will take a while for the soil to heat up. We have all sorts of fancy sensors and thermometers we can use to test the soil temp, or you can go 'old school" and stick your bare bum on a patch and if you don't flinch, its all good. Whatever floats your boat.........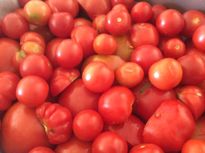 Last frost:
Melboutne : after Caulfield Cup Day
Gippsland - After Melbourne Cup Day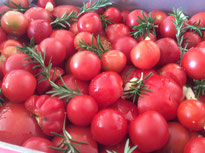 Varieties I'm Sowing:
Grannys Throwing Tomato (saucing)
Money Maker
Gardeners Delight (Cherry)
Tigerella
Scottish (Ferguson) Tomato - local
Red Fig (late) (pots)
Genovese (Pomodoro)
Amish Paste (saucing)
Oxheart
Tommy Toe (cherry)
Red Cherry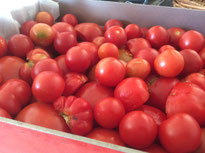 Yield:
2013 - 100kg (best year)
2014 - 65kg
2015 - 45kg
After a really bad year last year for the bigger varieties, hoping for a much better yield this year. 65 kg + is ideal. 
Share here: