Year Round Pesto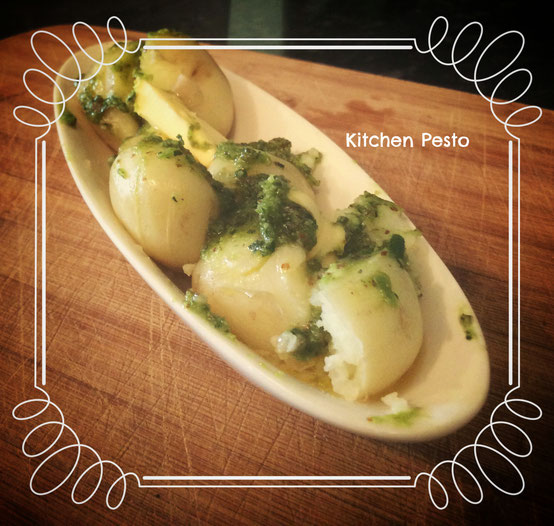 I might be letting you in on a little secret here but I make Pesto all year round. Even though we live in a spot where we get rather cold (and icy) winters, I use whatever greens I have on hand to make this "Kitchen Pesto" recipe. The great thing about this recipe is that you will be living the dream of having year round pesto, but also your body will love you for eating the greens available in your garden, giving your energy a boost!
There is also an option in the recipe to substitute the cheese with lemon juice to make it vegan. It works quite well, giving the pesto some bitterness, which adds to the savoury flavour.
"Kitchen Pesto" is a versatile recipe to make use of your greens and whatever nuts you have on hand at the time, in your pantry and garden, so that it can be made all year round and you will always have Pesto in the fridge. I've also seen it called "Irish Pesto," as you can add in two scallions (aka spring onions).
Ingredients
2 firmly packed cups of greens: you can use silverbeet, spinach, any herbs, basil, oregano, tatsoi, pak choy etc.
1 glove of garlic peeled
2 x spring onions (green tails only)
1/3 cup (50gms) nuts such as pine nuts, almonds, cashews
3 tablespoons of parmesan (or if vegan juice of half a lemon)
125ml or 1/2 cup oilve oil or rice bran oil, plus extra to cover.
salt and ground black pepper
Method:
In a food processor put in the greens, garlic and nuts and grind until a rough paste forms. 
Stir in cheese or pulse 1-2 times (or substitute with lemon juice) 
Slowly pour in a thin stream of oil or pulse until your reach your desired consistency
Taste and season with salt and pepper,
Spoon into airtight container, cover with a thin layer of oil, and store in fridge 2-4 weeks.
Enjoy!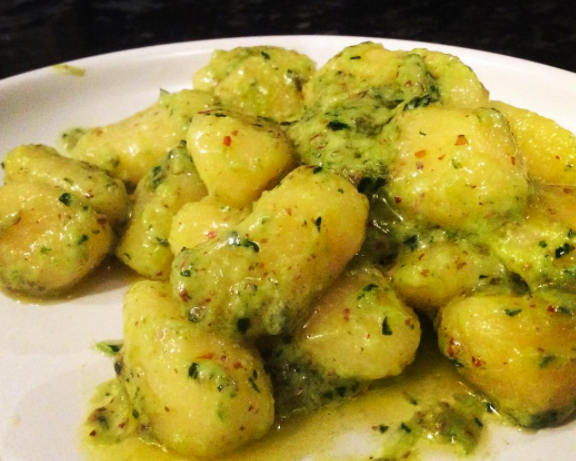 Share: