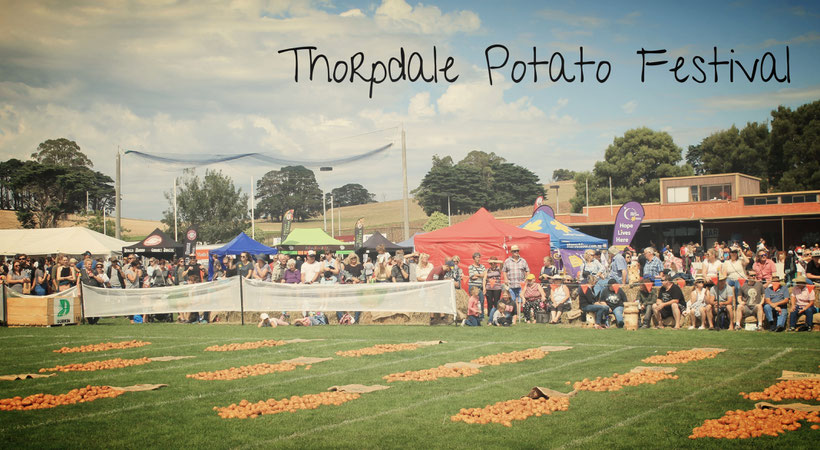 #thorpyspudfest
The rural farming town of Thorpdale has just held its second bi-annual "Thorpdale Potato Festival," a festival which began initially in 1977 and has been revived with great success by the community in 2015, which of course celebrates the humble potato.
After a stormy morning, the skies cleared and the many many potato related events began.  Thorpdale's festival is reminiscent of the proper traditional country show, with plenty of wholesome and fun activities for all ages, mostly spud related of course!
Activities included potato picking, potato bowling, potato throwing, sack races, potato peeling and cooking. Other events included Hessians on the Field, Tug of War, motorbike show, steam engines, vintage cars, wood chopping and sheep shearing and working dog trials.
A great highlight for the community was that Channel Ten's "The Living Room" came along with celebrity chef Miguel Maestre to film a special segment for the show.
#thorpdalepotatofestival
If its made from potato, you could eat it at the Thorpdale Spud Festival, Spud Twisters, baked spuds, chips, chips and more chips!. Also there was a Potato Industry tent to promote the local farmers and the produce they provide to the nation.
Helicopter rides were popular, providing a scenic ride over the rolling hills. 
The Airplane chip drop was popular with the kids and of course, the mascots "Mr Chippy" and the CFA's "Captain Koala" were touring around to visit the kiddies.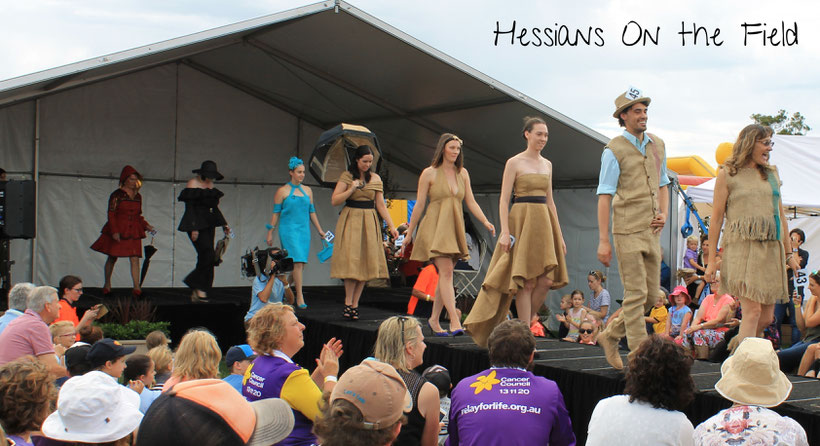 The Potato Festival was also a great opportunity for the local community groups to receive support, including the Cancer Councils Thorpdale Branch of "Relay For Life," Thorpdale Kindergarten, Football Club, Baw Baw Engine and Auto Club, and local business successes were on hand with over 100 stalls, including Gippsland Jersey, Jacican Food Studio, and even from further afar, like Nicholson River Soaps. 
A large amount of volunteers are needed to stage such a busy event, with many locals in the area putting in long hours both at the event and for the 12 month preceding it, which is why it has been made bi-annual.
Ticket sales are expected to exceed 6,000, but anywhere in the region of up to 10,000 people may have attended.
Thorpdale is located 17km from Trafalgar, Victoria, Australia, a right hand turn off the Princes Hwy will take you up there. 
The next Potato Festival is expected to be held Labour Day Long Weekend 2019, you can visit https://www.thorpdalepotatofestival.com.au/ to keep up to date.