After a long family flight and some well deserved rest in a nearby 400 year old cottage, that need for stretching our legs took over and we headed to the "Kilamuck Bog Walk" to enjoy wide open spaces, boardwalk, and the indigenous floral and fauna of the Irish midlands.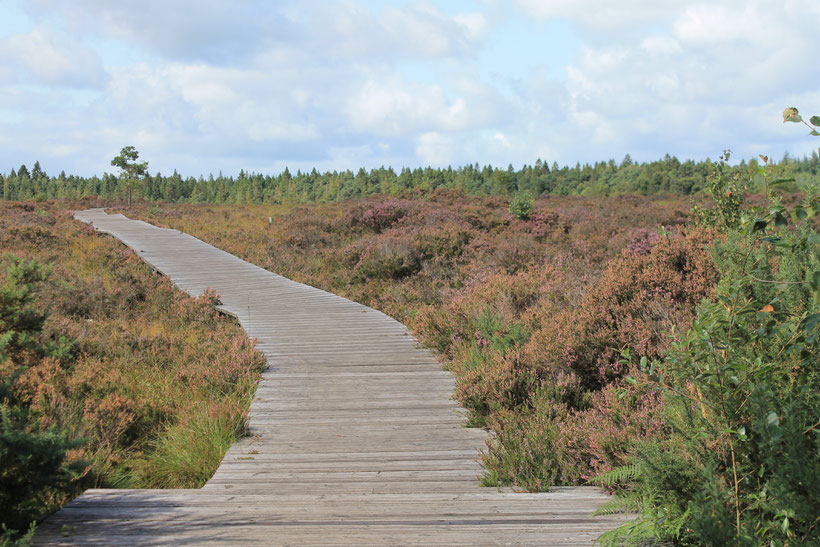 Firstly the name "Kilamuck" means "Wood of the Pigs", and is situated 2.5 miles from the town centre of Abbeyleix, a gorgeous architectural town with heritage listing situated in the heart of Ireland. 
The entrance to the bog walk is next door to the Abbeyleix Manor Hotel with parking available there. The walk begins down a long cool lane thats lush with trees and understory forest plants, a nice green entry to the site, giving little hint of what's to come. Sign posts stagger down the lanes with flora and fauna listings and information about the bog, which has been leased by the community for at least the next 50 years and is run completely by volunteers interested in revitalising the immediate environment.
Once we turned to the right and into the bog, the wide open space overwhelms and fresh air hits your face. A blaze of purple heather dances in the wind like a purple ocean over the top of the peat lands. The boardwalk that has been built by volunteers floats over the top of the "high bog" so that visitors can hover over the plants such as cotton and heathers, but also the drains and pools of water, rough ground and sometimes wet and unstable conditions.
Some parts of the boardwalk are quite wide, tapering to narrower boardwalks that lead into shrubby area. There are not many trees on the peatlands itself, just the odd windswept one sitting alone from time to time. 
Our keen eyes revelled in the bell heather, mosses, and bog cotton as we watched them dance around in the gentle breeze as well as spotting many birds and butterflies. The kids enjoyed trying to identify them and quietness of the wide open space was enchanting, it had a calming effect on them.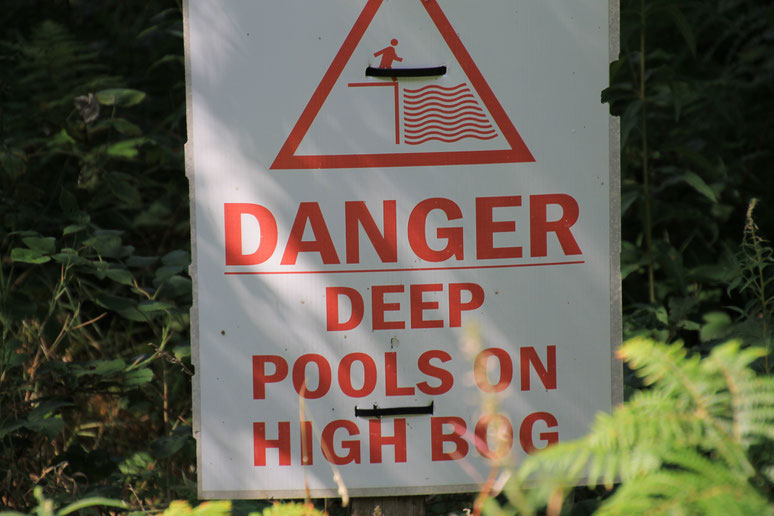 The bog walk is split into two bog areas, there is an old limestone railway bridge from a by-gone era dividing the area. Theres walks for many fitness levels, and a haven for birdwatchers and photographers.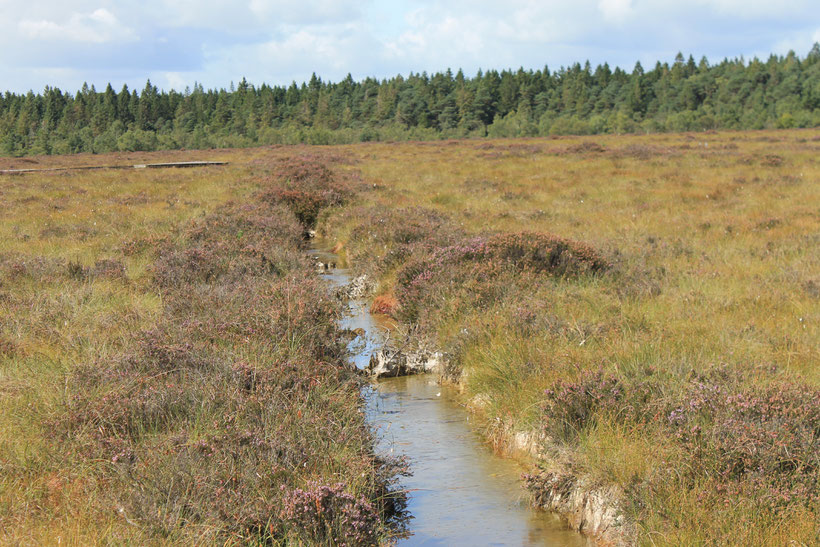 Since the revitalisation has begun hundreds of native plants have been recorded as well as a log of animals, butterflies, bees and birds, you can take a look here of what you may see on the peatlands:
With stunning vistas and a sensory delight, this was the perfect place for us to step off the plane and into paradise.  It was my second visit to the boardwalk, and its now one of my favourite places in the world to visit, so if you get the chance, go for it!
More Info: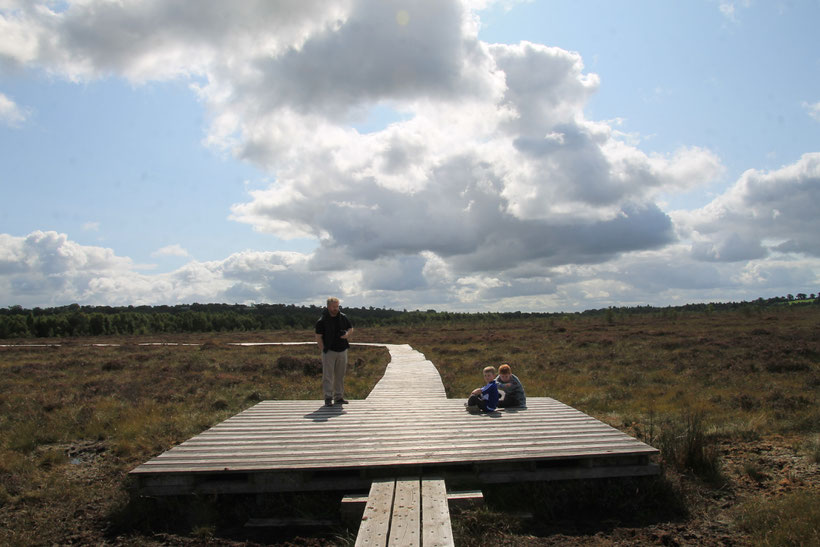 Share: