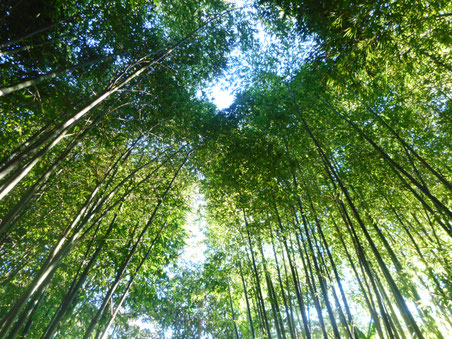 #RGBMelbourne
With the hot summer about to break on us here in the southern hemisphere, it's nice to know that, especially if you're a city dweller, there's a cool and soothing oasis in the middle of the city that you can escape to. 
Instead of pounding the (very, very) hot pavement in the CBD, soles of your feet burning and longing for an ice cream, hop on a (hopefully air-conditioned) tram to the Royal Botanic Gardens (RBG), and enjoy the shaded Fern Gully Walk
The Garden delights visitors with an instant change in landscape, a shaded and cool paradise, complete with a stream flowing through it. Under the flourishing tree ferns, you can follow a wide boardwalk and paths. 
Walking down one side, you can catch a glimpse of a hut through the trees, its the Fern Gully rest House, a place to sit in the peace and enjoy the sounds of the gully.
Funnily enough, its been reported that the gully is at least 3 degrees cooler inside, but believe me it feels like so much more than that to me when you're out of the hot aussie sun!
The Fern Gully has been a feature of the RBG for over a century, designed by William Guilfoyle. Due to an extensive period of drought and a flying fox nesting problem, the whole habitat has recently been restored.
A dementia-friendly and health and well-being garden is to be established soon, as well as a reflective water feature and a series of meditative spaces for visitors.
It certainly provided us with a lovely hour along the boardwalks, admiring the old trees and listening to the water and the birds, so I am sure to be back to enjoy future cool walks under Melbourne's fern gully canopy.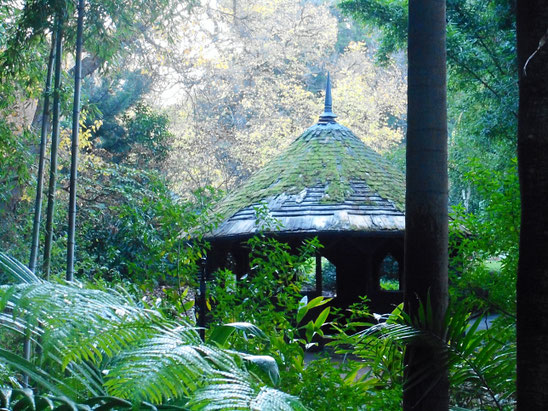 Share: