For many years we have been making our own soap. Kind of. We'd buy melt and pour soap from an Australian soap supplies company and then we'd add our lovely herbal concoctions from the garden and natural scents so we can enjoy a unique lather of lovely suds. This way we know what goes into our soaps and that its all natural for our skin and palm oil free.
It's also so nice to make and to give as gifts when there are birthdays and other events. I always like having a nice gift on hand for when someone pops in for a cuppa and theres a special occasion.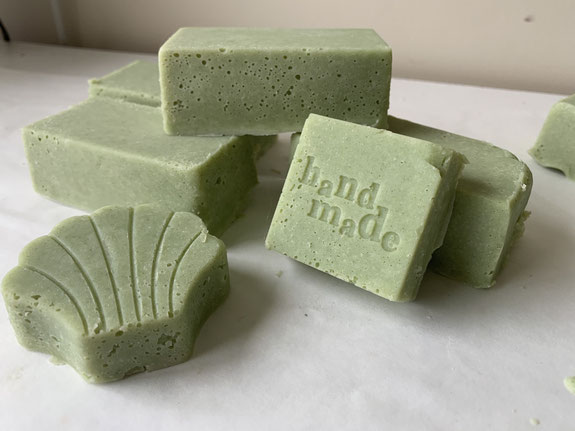 I have looked at cold process soap many times, but knowing that there is a learning curve, it has taken me quite a while to even think about making soap this way. Also, there is a chemical reaction that takes place when making these soaps, so you have to be on top of safety concerns and wear safety equipment.
However, recently I saw the most wonderful inspiring video made by Niamh at "Fairyland Cottage" , which is on YouTube.  The process looked less daunting. I was ready to give it a go.
The benefits of making soap this way is that you get to use a lot of natural products, many from your garden to add to the soap, as well as using mostly ingredients that you already have in your kitchen and household. Having no more postage or packaging from melt and pour soaps also appealed to me greatly! 
But where to start? I began looking at some of the lovely soap makers around locally and also on YouTube for more inspiration. I was delighted to find one of the best soap making tutorials is an Australian women called "Elly's Everyday Soapmaking". Her videos are so clear and wonderful, and she is a very experienced soap maker who you can tell just thoroughly enjoys making soaps for the fun of it.
I love that you can choose which oils you would like to use in the soaps, such as olive oil, shea butter, cocoa butter, rice bran oil, coconut oil, and castor oil. There's also a range of natural clays that will colour the soaps naturally such as pink clay, kaolin clay (white and creamy), blue indigo and madder root (which is purple).
The list of soap you can make are endless, here are some ideas:
For the shower:
Lavender, Rosemary and thyme - antibacterial and antifungal
Lavender and peppermint
Rose Gernanium 
Calendula and honey
Orange oil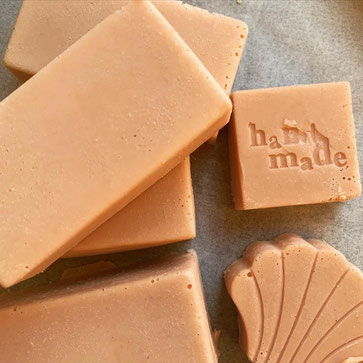 You can get creative and add herbal plants to oils to draw their colour, oils and scent. I have steeped dried lavender, chamomile and rose geranium to leave for 6 weeks in olive oil, so far they are smelling wonderful. 
I have gotten through the initial learning stage now and made three batches of soap. I found a great recipe on VegOut, to make vegan soaps in a very very small batch, as it's just for us at home and we don't want to make excess amounts. They smell terrific and are hardening up and curing nicely. We cannot wait to use them to and to add another homemade item to our bathrooms.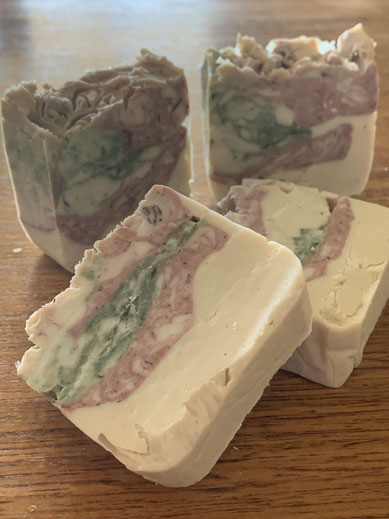 If you can't find the time to make soap yourself from scratch, maybe it's time to look around at your local makers and see which ones offer low waste products like laundry soap, shampoo bars and nice shower soaps. Buying local is nearly as sustainable as making them yourself. 
There is also a great cold process soap making kit available at Green Living Australia, which nearly has everything you'd need to begin to learn yourself.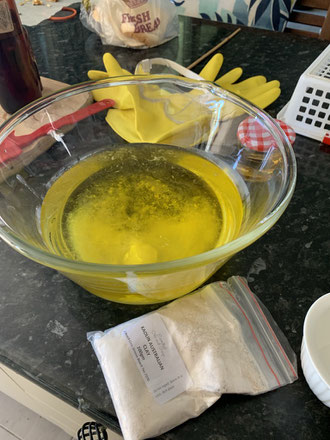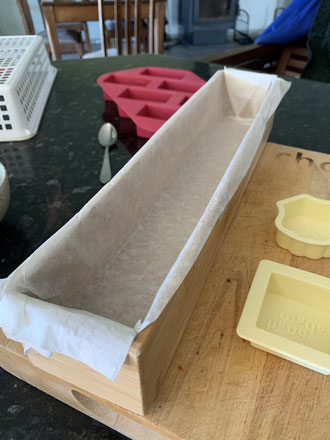 Thinking about making more in our households is always exciting for me. I know that there is so much value in our household economies that we can tap into. As the world slows down and we realise that mass-produced items are not sustainable, consider the handmade, local items that you are able to buy instead. They are of a much higher quality and made by someone who cares about what they are doing. There's never been a better time to tap into your skills or to support local makers. 
Enjoy using your plants to make soap - EMc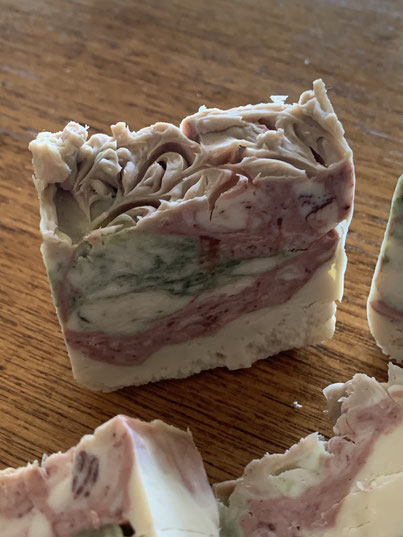 Also read:
Share: