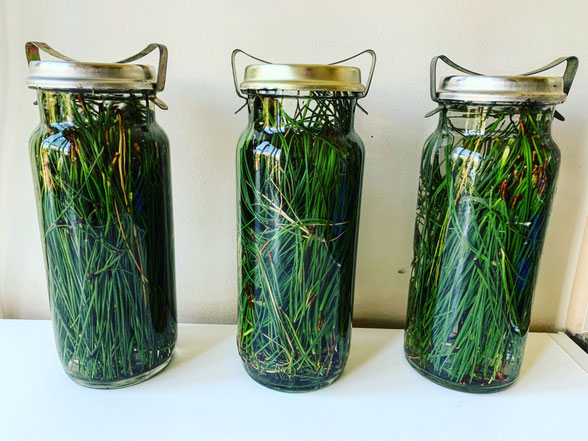 We might be home isolating, but I've been on a bit of a journey. Around the internet, into some old books and through the historic pages of the Australian Women's Weekly Magazine. When I picked some pine needles from the farm and dunked them in vinegar, to make a natural cleaner, I did not think that it would stir something up on the instagram thingy! 
I was merely sharing my days activities with the insta-crew, when a few commented that they had never thought of using Pine Needles to make a cleaner. But, as I soon found out, there's actually a lot of things that you can make from the very accessible pine needle. It's thought (not confirmed by anyone as far as I can make out) that pine oil contained in the needles has antibacterial properties.
Fun facts about Pine Needles
They contain Vitamin A and C. More vitamin C than an orange.So it makes sense that you can make tea or a cough syrup with it. 
Pine Trees exist everywhere on earth. Except for Antartica (sorry to my science station readers). This makes it a truly accessible plant, that anyone can use.
It's smoke is just as delicious. You can use pine needles to smoke meat, white meats and fish are especially good. 
You can infuse them with almost anything. Gin, Vodka, Vinegar and Olive Oil are just some of the recipes you can find on the web. 
Pine needles are good for your feet. Not if you stand on them the wrong way, but amazing when added to a foot bath. The soothing smell is complimented by the fact that they might cure your athletes foot! 
The best thing ever that I found you can do with Pine Needles was make an epic Beard Balm. Yep, that's right, this Rosemary and Pine Beard Balm will set up that bearded man in your life quite well. You're welcome!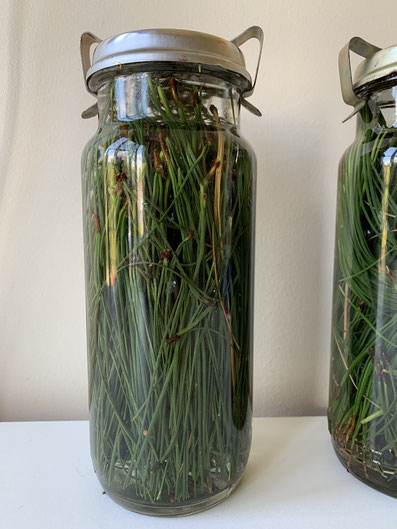 To make Pine Needle Cleaner:
It couldn't be simpler really:
Ingredients:
Big bunch of pine needles
White vinegar
Large bottles or Fowlers Vacola Jars with clips (like I used). 
Method:
Fill the jar with as many pine needles as you can and then fill whole jar or bottle to the top with vinegar. Screw on lids or clip lids down. Leave in a dark, cool place for up to six weeks. Then strain liquid. Use 50% vinegar to 50% water solution to clean surfaces. I've heard its magic on soap scum in the shower.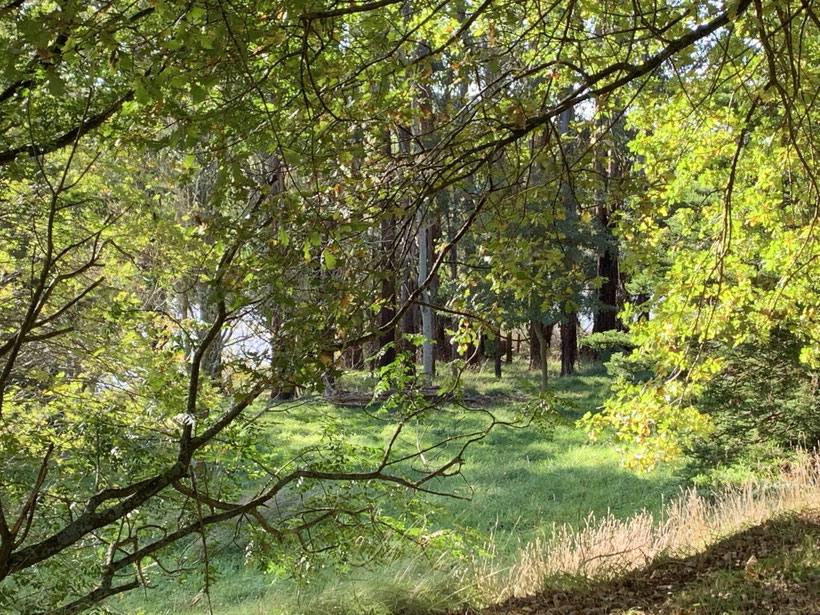 Natural and Zero Waste - The things you can make
An activity, challenge or a thought...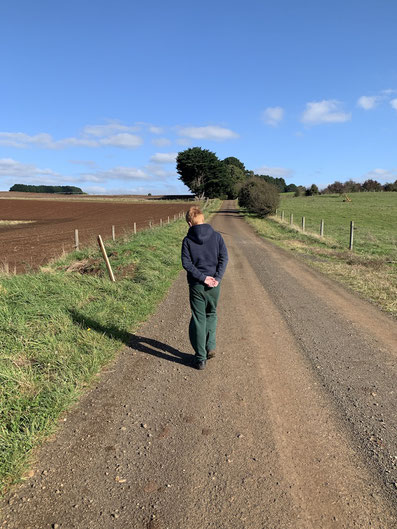 This is a good reminder to never underestimate the simple things that exist around you. Nature will reward you. Walk along a quiet road and notice what is on either side. If COVID-19 has taught us anything, it's that when we rush through our day, it's easy to wear your 'blinkers' and miss things. 
Slowing down and having more time to exist is a blessing. I'd encourage that if you find yourself with a glut of something, go do a bit of research and see ALL the different things you can do with it, so you can make sure it lasts for you in many forms. I wonder how many different things can you make from it. What you create might even be more unusual than Beard Balm! 
Share: