The humorous quarterly update from the garden... Summer is here!
Hot weather finally arrives down south in here in Australia for the Summer, and while it means long swims at the beaches, the Summer garden enters survival mode until the Autumn rain hits., bringing many challenges and adventures to the edible garden.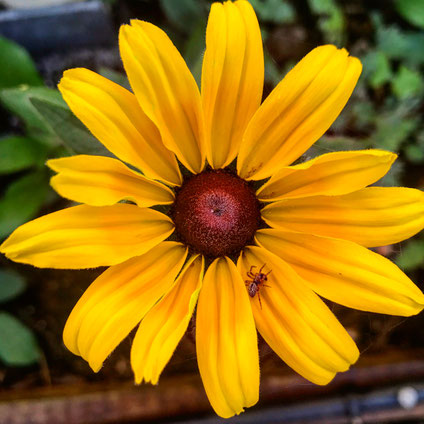 With Summer holidays encompassing Christmas, New Years and various other public holidays, it makes for an interesting gardening schedule. It could not be hotter or busier at times.
The temperate climate means we are lucky enough to have water in the first place. Long story short, the region we live in is the size of Switzerland and some parts have not been lucky enough with the rainfall. 
It's that time of year where it's completely acceptable to boast how much water is in the rain gauge and compare whose had the most as dinner conversation. Winner has the best plant growth. 
Spring rain has been replaced with a months worth of rain in one day, every now and then. Hot house has turned shade house, shades have been erected over the greenhouse to keep the babies from being sunburned. Hosing the garden is planned every morning as close to sun rise as possible and as close to dusk in the evening. When the super moon displayed itself, watering in the cool dark night was quite easy and a pleasure.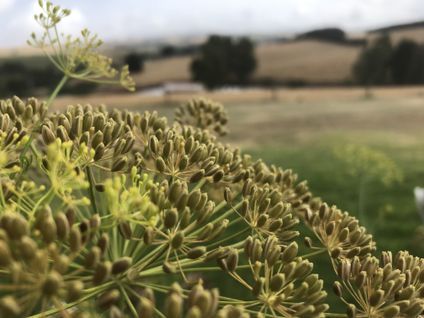 As a nifty Christmas present, my husband built more benches for inside the greenhouse and I fantasise about all the special things I'll grow all winter long while I save seeds and dry summer herbs. I'll grow so much that i'll tell him roughly in a years time that I have no room and need more benches. 
The cockatoos decided to have a frat party on our apple trees, I wander out one morning to see six of them yanking off my precious fruit and playing soccer with them in the front hillside garden. I don't know whether to be impressed with their catching and kicking skills or to be annoyed that they were playing with them and not eating them. I rubbed my eyes and headed off to the big green store to buy nets.  
We give ice to the chickens. They also love watermelon and yogurt, I buy it and make it just for them.  I use an old fitted sheet over the top of the coop as makeshift shade. Yes, they are really living it up.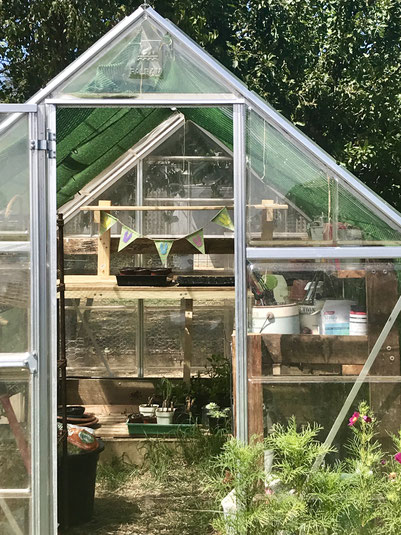 A caravan holiday is delightful this time of year, but leaving the garden is with mixed emotions as you wonder how much will be alive on return. Nightmares ensue for the entire time we are away.  My other half puts together a complex sprinkler attachment to all hoses and taps with timers, he assures me it is indeed switched on and while I don't understand what's connected to what, I trust him. 
Two small casualties on our arrival home. Relief. We have added sunflowers, basil is plentiful, and the salvia seedlings are popping with blue colour. Moon and Stars watermelon are beginning to sprawl and crawl. 
Weeds are still emerging, but after a few 40 degree scorchers they may be finally burning off and we are winning...
Plans turn to Autumn as the tomatoes, cucumbers, and zucchini's get really going. Is there time for a G&T on the deck yet? 
Maybe I'll sneak one in as I start to pickle zucchini's and bottle tomatoes. Filling the pantry with summer goodness. Opened with eagerness and happiness in the dark of the winter solstice. The good life.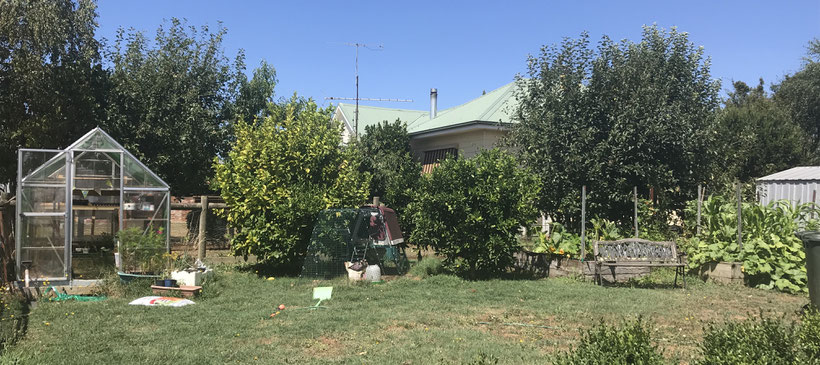 Share: