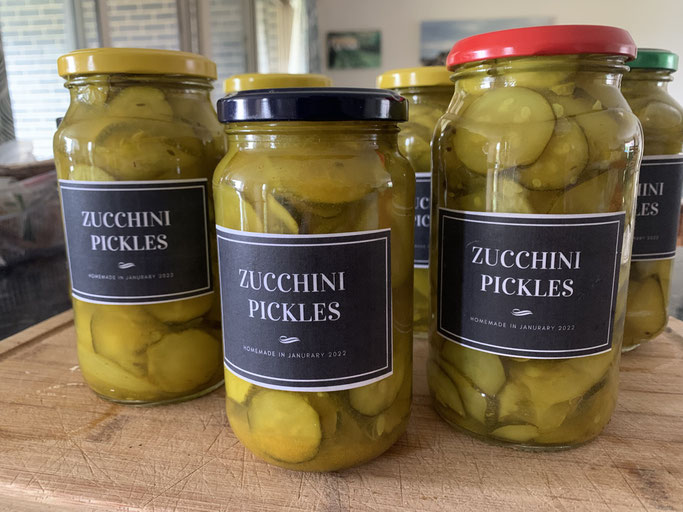 This year we are having a late season on all counts, with all our summer vegetables in the garden.  I love to have a pantry full of bottles and jars for the winter, so I can literally open a jar of "sunshine" on a Winter's day and taste the garden.
This year I looked at my usual pickles recipe and decided to add to it and change it up a bit and added a few of my favourite flavours. For example instead of plain old vinegar, why not a full flavoured apple cider vinegar?
What is a Piccililli? It is a pickle of chopped vegetables, mustard, and hot spices, which is essentially what is in this recipe. 
I can tell you the end result was so delicious and the kitchen was filled with these great smells of warm vinegar and spices. 
Recipe: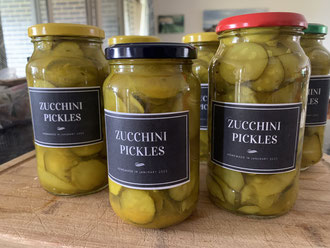 #recipes
Ingredients:
Brine:  
1kg Zucchinis and 300gms carrots finely chopped, 8 shallots, finely sliced and 2 teaspoons of salt.
Piccililli:
1 1/2 cups raw sugar
1 1/2 cups apple cider vinegar
3/4 teaspoon tumeric
1 teaspoon dill seeds
2 teaspoons of mustard powder OR mustard seeds
2-3 shakes of pepper
Find some nice jars: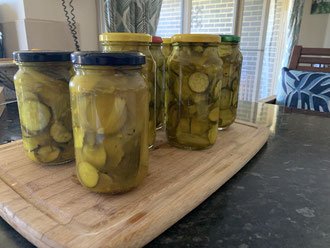 Method:
Brine: Place the zucchini, carrot and onion in a big bowl, sprinkle with salt, stir slightly and let stand for at least 2 hours. After 2 hours, rinse twice with water and drain well.
1.  Place all ingredients in a saucepan. Bring to the boil, then let simmer for 5 minutes, until it thickens.
2.  Spoon into jars and seal while hot. 
ploughmans lunch, on a side salad, stirred through rice, with crackers and dips.....