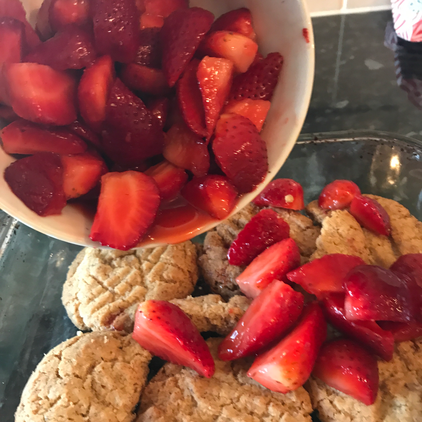 The easiest cheesecake recipe you'll ever need, especially if you're in a hurry......
It's been raining solid for 9 days, I have had the kiddies home sick and it's safe to say that I am suffering from cabin fever.
What do I do when I absolutely cannot get outdoors? I make plans for where I am off to next, lots of planning for the blog, I start growing all my spring seedlings in the kitchen window anyway, and I bake, cook and bake, and then bake some more! 
Everything I like to bake is simple, and quick, because who wants to be in the kitchen for hours? I like to spend an hour making 5-6 things for the week, rather than slaving away at one long recipe. This recipe is nice and easy for the novice baker too.
Here's my amazing super quick cheesecake recipe that I have adapted from a croissant pudding recipe that I found some time ago. You can pile the fruit into it and it's very delicious.
I call it my "Broken Biscuit Cheesecake", because of course you can use whatever store bought or homemade biscuits that you have left in the tin.
I used my homemade almond biscuits that are gluten free.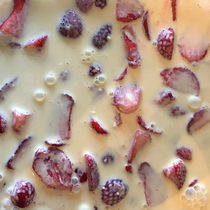 Ingredients
*500gm Fruit- blueberries, raspberries, strawberries, blackberries, loganberries, mulberries or sliced mango pieces frozen or fresh 
*Biscuits for base or 3 large croissants or stale bread
*1 x 8oz pack of cream cheese
*2/3 cup sugar
*2 eggs
*1 tsp vanilla
*1 cup milk
Method:
Pre-heat oven to 160 degrees celsius.
Put chopped up or broken biscuits into the 20cm base of tin. Add the fruit straight on top of them.
Beat cream cheese, sugar, eggs and vanilla together until smooth and creamy.
Gradually add milk and pour over the base. 
Bake for 35=40mins, or until set in centre and golden brown.
Enjoy!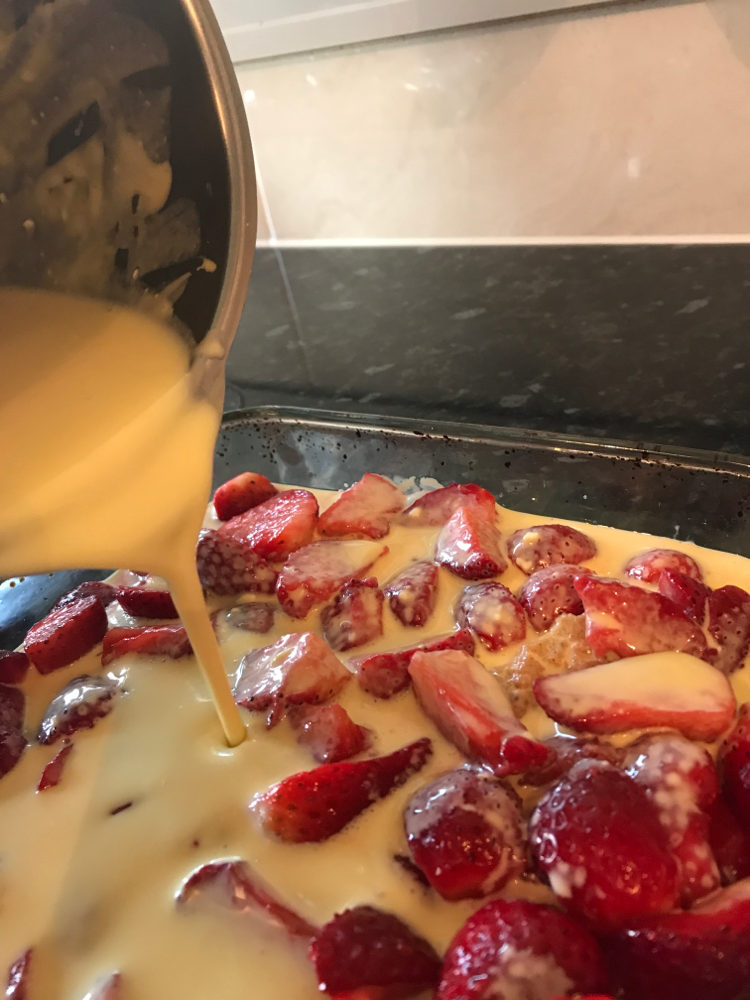 It's going to rain here for another 7 days, so better get back to my marketing work, writing and blogging. I am also working on a promo video for my blog that will be up soon. Rain is productive, as soon as the sun shines again I'll be out for more scenic walks, swims in nature and outdoor adventures! 
Share:
What are your favourite quick recipes?