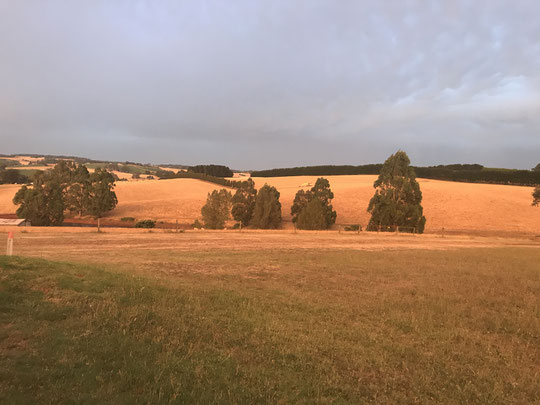 Let the hard work begin! As gardeners, we know that Autumn signals the end of "survival" mode for our plants. We've watered all the live long Summer and what's more, they made it (Relief as I wipe my sweaty brow)!  As it cools down a little, and the golden sunlight begins to fill our windows in the morning, it brings us that glint of Autumn. A time once again to enjoy the glut of garden produce, lay off the intense watering and take cuttings for winter propagation. 
While temperatures do not drop very much to begin with, it did cool off for three weeks at the beginning of Autumn this year, which had me all in a tizzy to get seed sowing for the winter. But as our European counterparts warn of a "Fools Spring", I succumbed to a "Fool's Autumn", as I planted in these cool initial days and then BAM, we were hit with a hot spell, almost a final wave of Summer heat, and we were enduring 30+ degrees of heat (Celsius) yet again. Back to watering the greenhouse three times a day. Foolish potter indeed!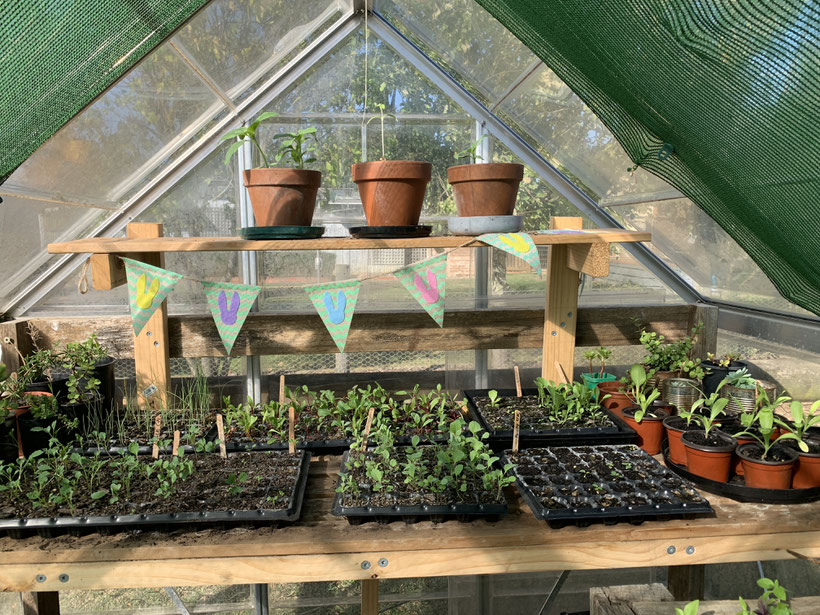 It's disheartening to say that we have not had very much in the way of that soaking Autumn rain. The browned off grass is slowly reviving and the weeds are a-plenty, they always are! 
I am delighted that I have discovered a new product called "Root Pouches", which are made from recycled milk bottles and promote air pruning in plants, whilst being biodegradable. I have decided that this winter I can now get those nectarine trees and keep them in this large pouches and I will move my fig into one, so perhaps I may actually get figs next summer. We have planted trees in the ground to capacity really, due to septic tank issues. It will be nice to have a little Root Pouch orchard out the back.  Theres a fellow gardener in Queensland doing just this with great results.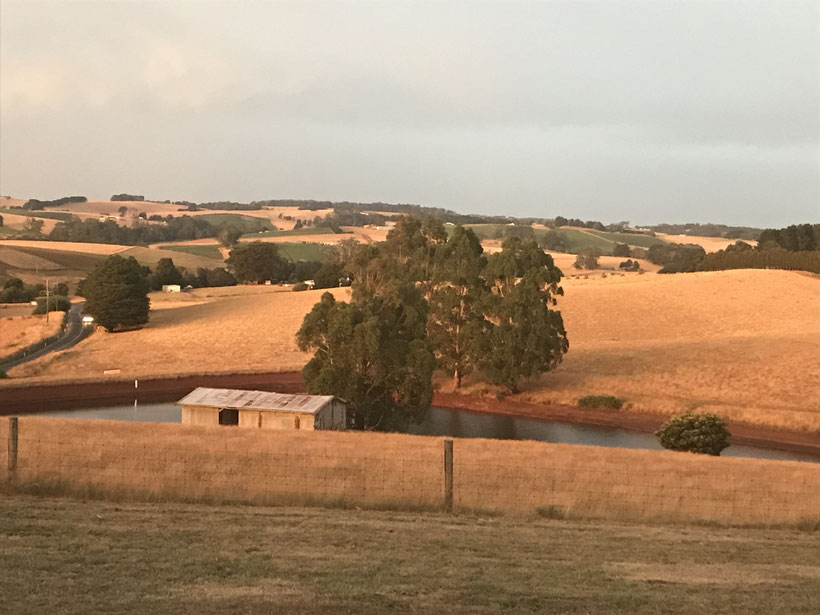 As well of dreaming of the fruity days ahead, we are indulging in our watermelon crop, which my son has adopted as all his, and I have dried all the summer herbs for the pantry. The late tomatoes are thriving from the heat and set fruit like crazy. We've had bushfires and smoky days and very few days of rain to relieve these. Our front vista really never looks the same, with all these goings-ons, its ever changing.
The citrus have set fruit already, all the lemons, Valencia orange and the limes have set for the first time ever at the exact same time. The standout success in the front driveway is the Rudbeckia that I sowed in Winter, it's jumping out of its little bed in the driveway and I hope there will be lots of cuttings one day. My son has found all the seeds.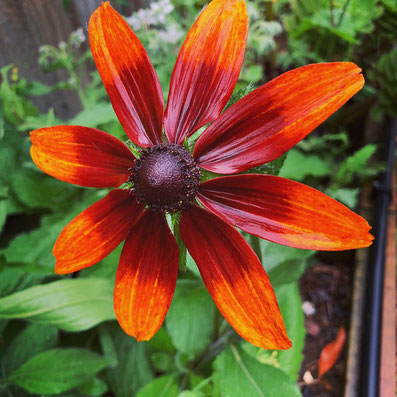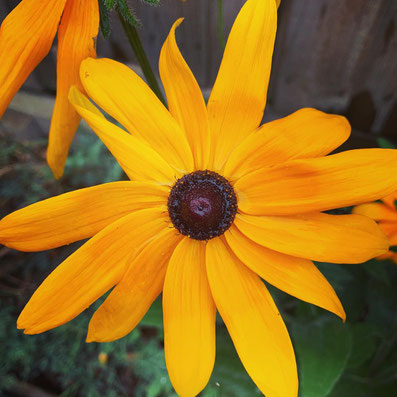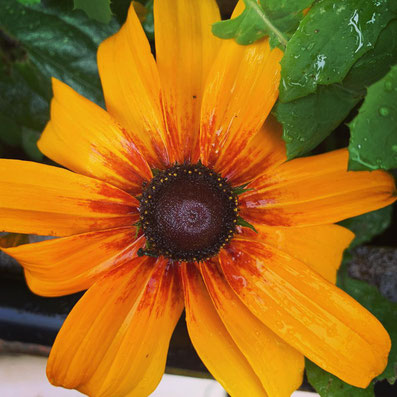 We have planted a succulent garden down the driveway from the collected plants from the exotic specialist garden just outside Melbourne and hope that it will be a structural delight when we look out our office window come those dreary winter days. 
The Melbourne Flower and Garden Show was spectacular as always, less colour this year, but a lot of green. Wildflowers played a big role which is heartening and I fell in love with potted Coleus "Abbey Road", which looked amazing at the Garden Express marquee.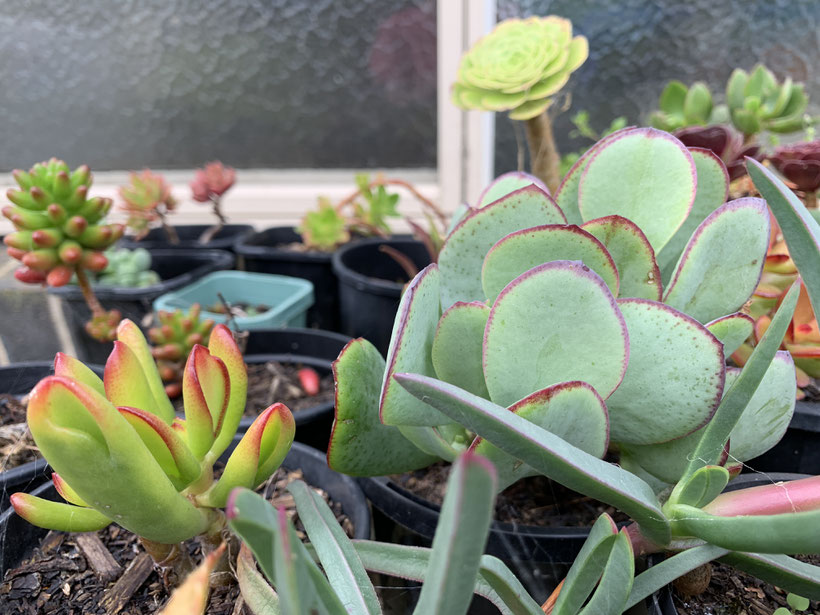 The Salvia's I bought from Burnley Gardens are popping up now and I returned there last week to learn to propagate natives. I'm surprised of that not more people are aware of the gardens, due to its immense historical significance to Melbourne's horticultural history and it was interesting to talk to some staff, volunteers and past students regarding the attempts made by the government in the past to sell it off. It's an asset to the city that should be protected. Although, I guess, we are here in 2019 and its still in existence, so I endure you to visit it if you are at all near Melbourne. 
Lastly, the front porch has a new lease of life with the addition of a glass front door that takes advantage of our view and new decks. I was over eager and began planting a new bed to one side that I then had to keep alive over Summer. The other side will be done during the winter when the ground is nice and wet and soft for digging.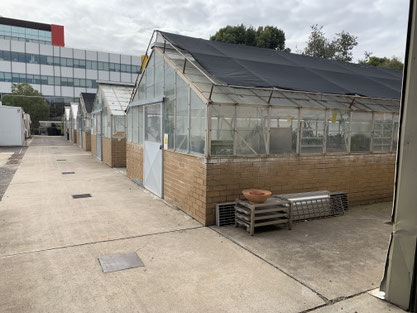 The laziness of Summer must subside now, as we know that Autumn plans turn into Winter duties. Non-gardeners scoff when we say that Winter is the busiest time in the garden, but it really is. It's when all these plans begin to take shape and we dig around and move things, make improvements. It's time to get our hands dirty. 
Share