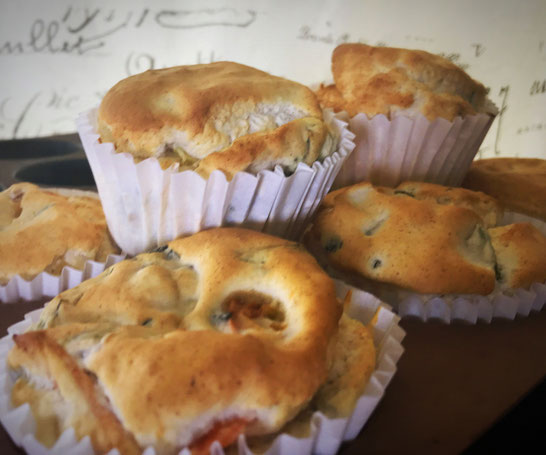 All the "Back to School" hype of the last couple of weeks led me back to the cookbooks and trolling the internet for some healthy style snacks for the lunch boxes. My youngest son tends to be a "grazer" so I figured some light bread style muffins filled with vegetables from the garden might be just what was needed.
As I only bake gluten free (due to my own coeliac disease, I do not need to be inhaling flour dust), I decided to give these ones a go to see how they would turn out. They came together really well and actually rose, which is rare when using gluten free flour, but I did notice that putting them in the patty papers is not effective as they stick to the side a little, and I have adjusted the recipe to reflect this.
This recipe is a great snack that can also be made using nut milks so it can be made vegan. I noticed my gluten free mayonnaise was also vegan.
Serving suggestion: They would also be nice served, cut in half with a spread on it, a little like a savoury scone.
My son loved them, a win for the lunchbox! 
Ingredients:
1 3/4 cups of Gluten Free (or regular S.R) flour
4 tbs Gluten Free (and vegan) Mayonnaise
1 x cup skim or full cream milk (or any nut milk to substitute)
250 gms cubed zucchini
2 x shallots
1 x clove garlic
6 x small cherry tomatoes - quartered
1 x handful of swiss chard or spinach
Method:
Preheat oven to 180 degrees. Grease a muffin tin lightly with oil.
Fry up zucchini, chopped onion, garlic, tomatoes and chard in rice bran or olive oil until wilted (see pictures above).
Mix remaining ingredients together and whisk until smooth. Add frying pain contents and mix thoroughly.
Spoon mixture into muffin trays. Bake for 20-25 minutes until browned and knife comes out cleanly.
Enjoy!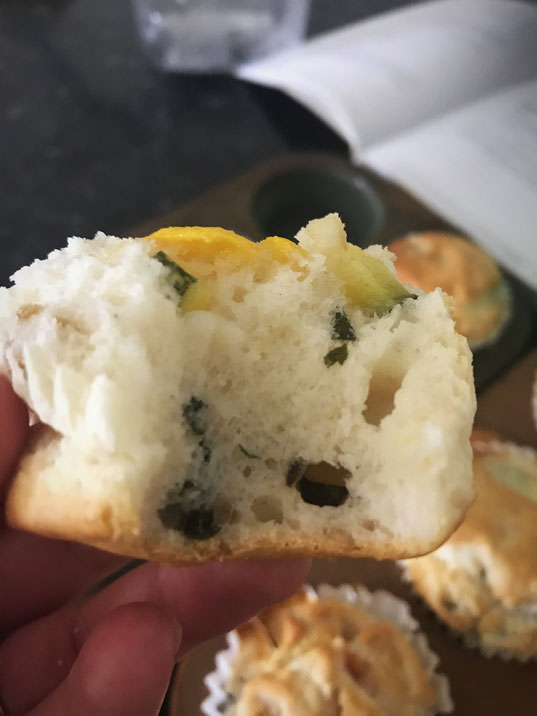 Share: