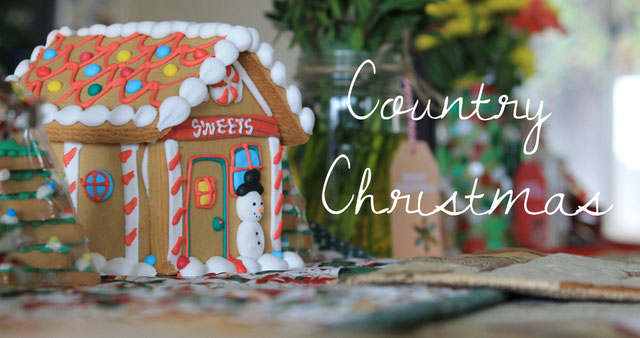 As the dust settles after the flurry of present giving and incessant pavlova making, the turkey is (almost) all eaten, and it's finally time to sit down, we'll enjoy some quiet time here in the hills.
I love Christmas in the country. This year we dug up our own potatoes, enjoyed lots of fruit and fresh berries, and cooked a stellar turkey prepared by our local butcher. While the gift giving, consumerism and preparations aren't really my cup of tea, I do love to cook a big meal and share it with family and friends, making memories is the best thing about the whole holiday to me.
 This year the wild birds have been visiting, the gooseberries fruited, providing awesome jam making opportunities, it has been wetter and the garden is flourishing.
A large basket of goodies was made with jams, lemon squash and fresh herbs which were offered to all that popped in for a visit, and was emptied before too long. 
After one pre-Christmas get together all the kids ended up in the big field playing with kites and it kept them entertained all evening long. 
Christmas Table
This year I decided to use consumable table decorations, fresh flowers and gingerbread houses and trees were a hit, the kids loved them. I combined some food colouring into the water of our old "Agee" bottling jars that I used as vases, adding some whimsy to the flower arrangements.  
Kids Table
This was our first year having an actual kiddies table, and all the kids enjoyed the little camping table we used and decorated , with little goodies and treats for them to enjoy and keep them amused.
Turkey Time
The turkey was ordered , prepared by "Butchers on George" and  I made up a recipe for "Date and Almond Sausage Stuffing". 
Date and Almond Sausage Stuffing with Sage
Ingredients:
250gms sausage meat
50gms hand-crushed almonds
2 x dried prunes chopped
6 dates chopped
2 tablespoons nutritional yeast
6 large sage leaves finely chopped
Salt and Pepper to taste
Method:
Add all ingredients to bowl, mix together with hands, then stuff into the turkey cavity.
Dessert and All That Jazz...
The day was a cool 23 degrees, ideal for turkey eating. A highlight for me was finally getting to use the warming drawer in my SMEG country style oven.  A deck of Christmas trivia cards was opened and the banter was exceptional, a few laughs and lovely stories recalled. 
What comes after Christmas dinner here in Australia? Well the iconic Christmas pavlova of course, adorned with strawberries and raspberries and also one made with peppermint crisp chocolate bars, because red and green you know. 
I made a salted caramel ice-cream cake, which was a massive hit with young and old. (Recipe coming soon, so watch out for it).
Boxing Day became leftover day, with more visitors, we made turkey and gravy sandwiches and attempted the rest of the "pav". Then some outdoors time of walking in the Lyrebird Forest and dipping our toes in the Narracan Falls combatted bloated tummies I'm sure! 
Despite the holiday season all the regular jobs need to be done outside, the onions still need to come out of the garden, and it needs to be watered daily as the heat climbs into the 30's and by New Year's Eve may climb into the 40's. General plans now include swimming in our local pool down the hill, visiting the local beaches and Wilsons Promontory and nearby Phillip Island. Christmas brings the start of the Summer school holidays here, where family and nature time collides with turkey time.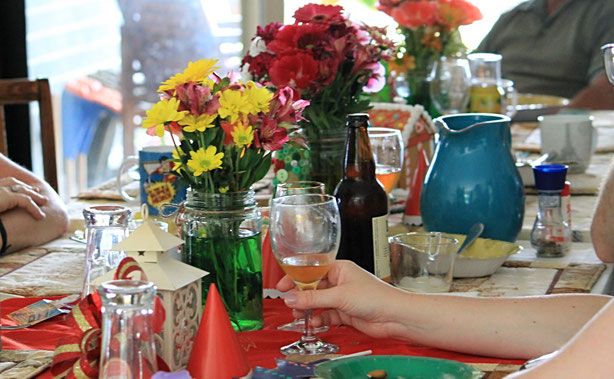 I hope you enjoy your Christmas and holiday time wherever you are in the world. May the sun shine or the snow fall, and I hope you have an amazing 2018. Thanks so much for reading the blog, it's been wildly successful and I have some amazing developments and plans in the works so I really value the readership and thank you for sharing with your friends and family who you think would like my stories. A very Happy Christmas and wonderful New Year to you all. x
Share: