Sometimes strange flavours go together magnificently well. Maybe strange is not the right word, but flavours that wouldn't be quick to your mind as pairings can be quite delicious indeed. 
This soup has become one of my favourite comfort soups. When the coconut and sweet potato come together, it becomes a buttery soup. It's hard to explain the loveliness of the flavour, so really you must taste it and find out for yourself!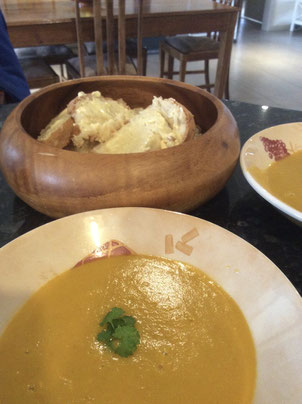 I have added Thermomix instructions, so my customers and readers who are owners can add this recipe to their Cookidoo. From now on, I will add this to any new recipes that I write down over here on the blog. 
Ingredients:
2 small brown onions
2 cloves garlic
2 big sweet potatoes
2 tablespoons of oil
1 1/2 teaspoons sea salt
1 teaspoon black pepper
1 x 400ml can coconut milk
1 litre vegetable stock
Garnish with basil leaves
Method:
Peel and chop onions and garlic finely. (Thermomix 3 sec/ Speed 7)
Add cubed sweet potatoes  (Thermomix 3 sec / Speed 7)
Add oil, salt and pepper, coconut milk and vegetable stock
Bring to boil and simmer in stock pot or saucepan for 30 minutes (Thermomix cook for 17 minutes / 100 degrees / speed 1)
Blend to perfection (Thermomix Blend / 30 seconds)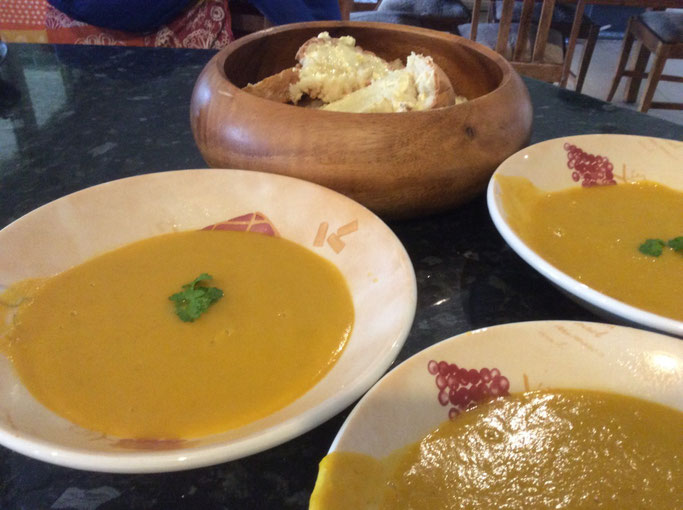 Also read:
Share: