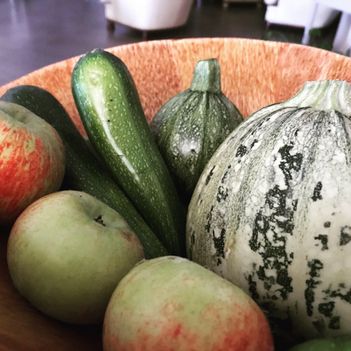 A couple of weekends ago we had a fun weekend at the Yinnar Community Garden, where I showed a lovely bunch of people how to make my Garden Glut Pickles during a "Kitchen Pantry" workshop, which is a series of 5 workshops to be held up until May, funded by the Latrobe Health Assembly and facilitated by the volunteers of the garden and neighbouring ARC Art Gallery. 
I like to volunteer weekly in this special garden.  As well as indulging in my absolute love of Horticulture, its an opportunity to meet people who have been gardening for a very long time and have much insight and advice to share. Working from home all week, its nice to break up the week and have some "people time" in a setting that isn't necessarily my workplace (and home place). As more people become remote workers I feel doing community work in this way will become more popular.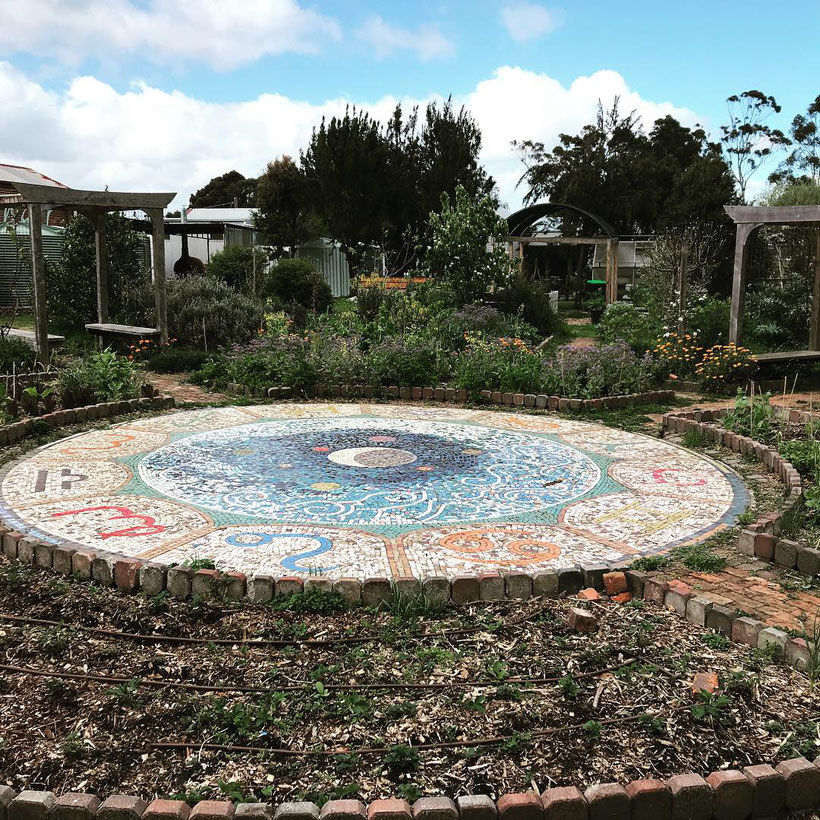 Which fruit and vegetables can you pickle?
A pickle that could be used with virtually any vegetable to create a simple but satisfying snack. This liquid makes use of a ratio that's easy to remember: just add equal parts water and vinegar, and a quarter the salt to sugar. We've added black peppercorns and mustard seeds for a classic flavour but you can swap in other preferred spices.
We discussed all the many different vegetables you can pickle during the workshop, and this is the list we came up with, although there's many more combinations!
* Capsicum
* Green Beans
* Asparagus
* Corn
* Strawberries
* Blueberries
* Watermelon Rind
* Zucchini
* Cabbage
* Beetroot 
* Fennel
* Carrots 
* Mushrooms
* Onions
* Radishes
* Turnip
* Rhubarb
* Tomato
* Pumpkin / Squash / Marrow
* Peaches and plums
* Parsnips
Here is my own recipe for "Garden Glut Pickles", put in as many combinations of flavours and vegetables as you like and get going:
Garden Glut Pickles
Autumn is that time of year when produce is the most plentiful in the garden, When there is too much to possibly eat all at once, the best thing to do is preserve it for the Winter and Spring, when the "hungry gap" occurs. Theres nothing like having the taste of Summer coming from your kitchen pantry during the whole year, not to mention the vitamins and minerals that come from these vegetables when your energy is zapped during the colder months.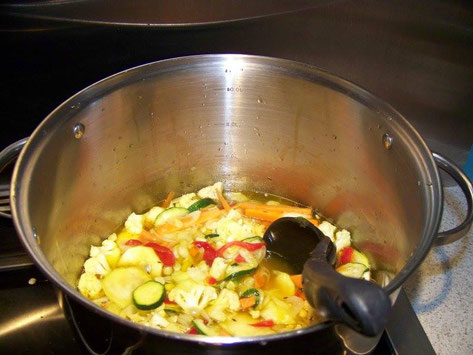 Ingredients
500gms zucchini
500gms cauliflower
2 x medium carrots sliced
1 x capsicum sliced
1 x brown onion finely sliced
3 tbsp coarse sea salt
2 cups cider / white/ or white wine vinegar (I prefer 1 cup cider vinegar, plus 1 cup white vinegar)
1 tbsp mustard powder 
1 tsp turmeric powder
1 tbsp dill/ mustard / or pickling seeds
1 1/2 cups raw sugar
Method
* Slice all vegetables up finely and accordingly
* In non-metal bowl combine all vegetables with sea salt and toss. Weigh down with plate and leave for 2 hours at room temp.
* When salted and water collected at bottom drain in colander and rinse thoroughly with cold tap water.
* Combine spices, vinegar and sugar in large saucepan. Dissolve all sugar
* Add vegetables and bring to boil, then low simmer for further 5 minutes.
* Ladle hot mixture into sterilised jars.
* Fix lids, they will pop and seal. Label once cool and store in pantry for up to 12 months.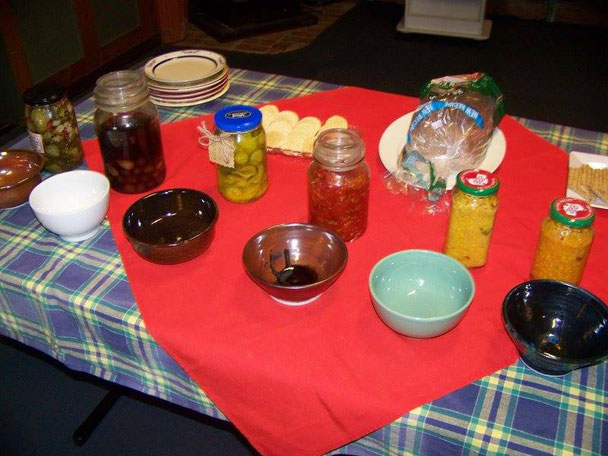 Another amazing member from the garden, Sari Anderson, also demonstrated how to preserve sun dried tomatoes and participants went home on the day with a jar of pickles. We also invited everyone to bring their pickles in and we had a lovely share table to sample them all and swap recipes and conversation.
The next workshops will be held on :
Sunday March 17th 2019 - Sauce Making 
Sunday April 28th  2019 - Healthy Desserts
Sunday May 19th 2019 - Citrus Delights
Held 1.30pm-3.30pm in the ARC Kitchen Yinnar. 
If you would like to join the garden or RSVP to events please visit: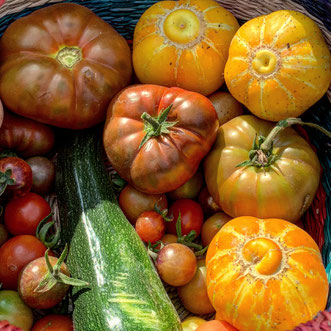 Share: