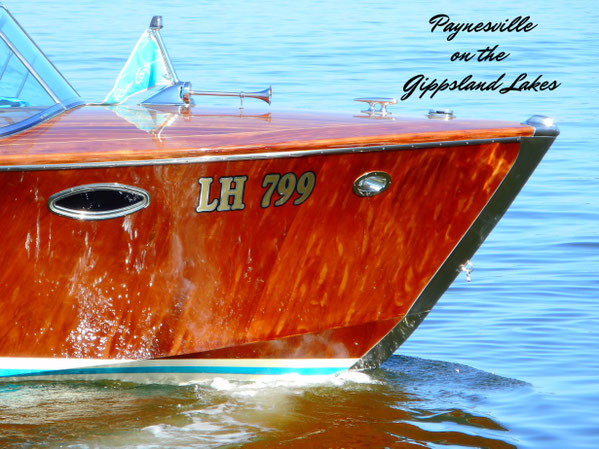 While spending a weekend recently in East Gippsland, to do something as mundane as getting the old jalopy serviced, we decided to head a further 16kms to Paynesville for the morning, only to find we had stumbled upon the "Paynesville Classic Boat Rally," completely by accident!
The rally, which only began in 2016, is a celebration of the boating history and lifestyle of the Gippsland Lakes. The town was buzzing with activity and onlookers, like ourselves, from the very early hours of the morning, right up to the boat parade at 11am, where all the local, vintage and hand built boats were paraded.
The weather was radiant and calm, hot with wonderful sunshine for onlookers to bask in. The esplanade featured a regatta style big band playing all sorts of tunes, which added to the character of the event, and everyone had their fancy hats on.
There was an expo showcasing different types of boating hobbies such as model boats and ships, sailing and yacht clubs, marine electronics, rowing clubs, timbers and also delicious local food outlets such as Forge Creek Lamb and Gippsland Gourmet Sausages.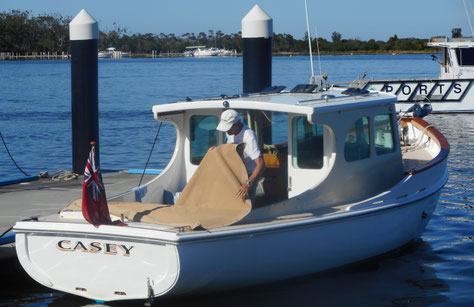 We found a highlight of the "Sail Past" parade was the sight of the tall ship "Lady Nelson", that came from Hobart to visit the lakes for a weeklong stay. 
There were also speedboats. hand built boats, vintage boats and even an old aussie-style tin shed in boat form gliding by during the parade. We had excellent viewing standing on the front of the Raymond Island Ferry which sat in the middle of McMillan Strait.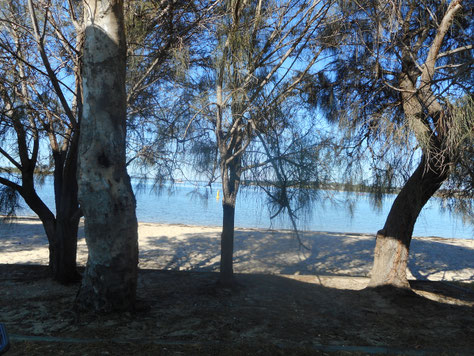 We sat here to watch the kids play and have a coffee, and as you could agree the view was stunning and relaxing for a Saturday morning outing. 
We found out the rally has been a community-led initiative created by Peter Medling, whose family have been associated with boating for over 100 years in the area. 
Peter wanted Paynesville to again showcase the long history and popularity of boating in the area.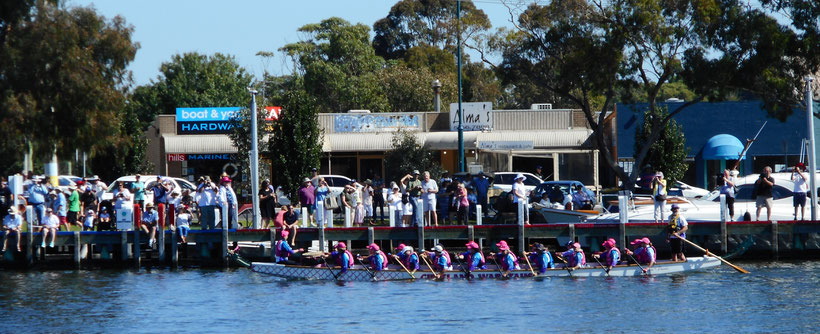 I do indeed remember when I holidayed in nearby Lakes Entrance as a child seeing the signs for the Paynesville Boxing Day Regatta, which was a popular event around Christmas when there were many visitors. The local committee, supporters, enthusiasts and businesses wanted to revive this spectacle, and its proving wildly popular.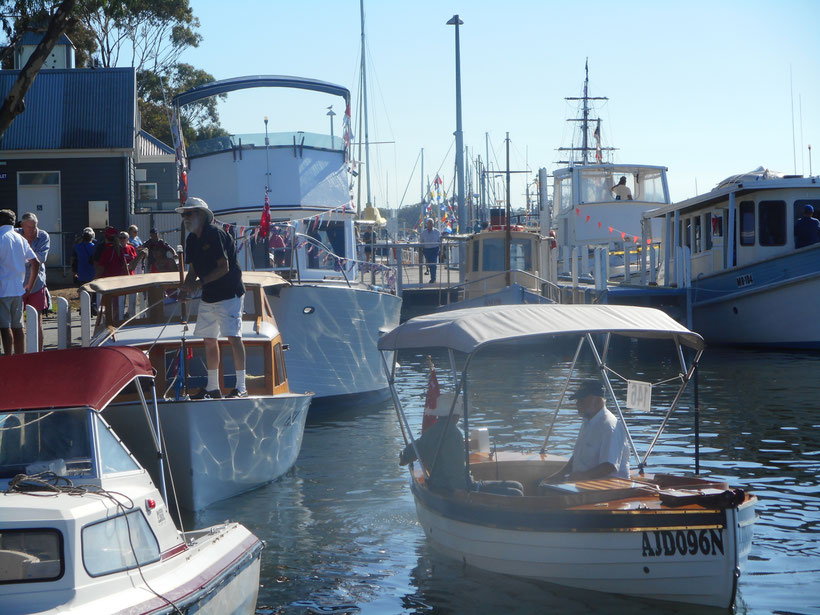 So from an expected quiet walk along the water, we were instead incredulously delighted to enjoy the busy buzz of activity that the boats brought with them, flags and all. What a happy accident! 
Share: