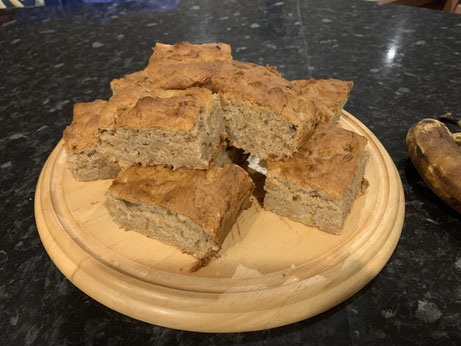 These quick Banana Bread Bites have been the most requested and most popular snack in our home for most of winter now, so I thought I'd share them with you.
It's of those recipes that can be made without much thinking, grab a fork and a stainless steel bowl to mash the bananas and then whip them up. Simply pour into a cake tin and pop straight into the oven. No fuss, just like most recipes that appeal to me! 
They are low sugar, and can easily be adapted to be gluten free, dairy free and vegan, so they can be made most of the time with ingredients you already have in your pantry. Additions such as choc chips or blueberries are nice for a change up. 
Ingredients:
3 ripe bananas
1/4 cup maple syrup or 1/4 cup of raw sugar
6 tablespoons (180grams) of crunchy peanut butter
1/2 cup any kind of nut or dairy milk
1 and a half cups self raising or gluten free self raising flour
1 teaspoon baking powder
1 pinch salt and/or 1 teaspoon vanilla essence (optional)
Additions: Choc chips, dried or fresh blueberries, cranberries or cherries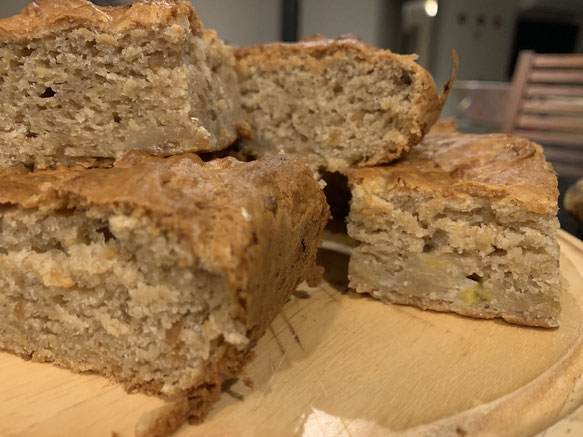 Method:
Mash wet ingredients together with a fork in a stainless steel bowl.
Mix in dry ingredients until well combined.
Pour mixture into a square 20cm pan.
Bake at 175 degrees  for 20-25 minutes (regular flour) or 35-55 minutes (GF flour)
Enjoy - EMc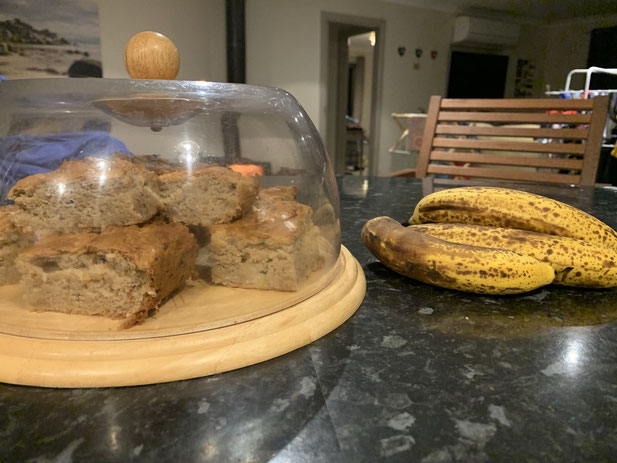 Also read:
Share: