#visitphillipisland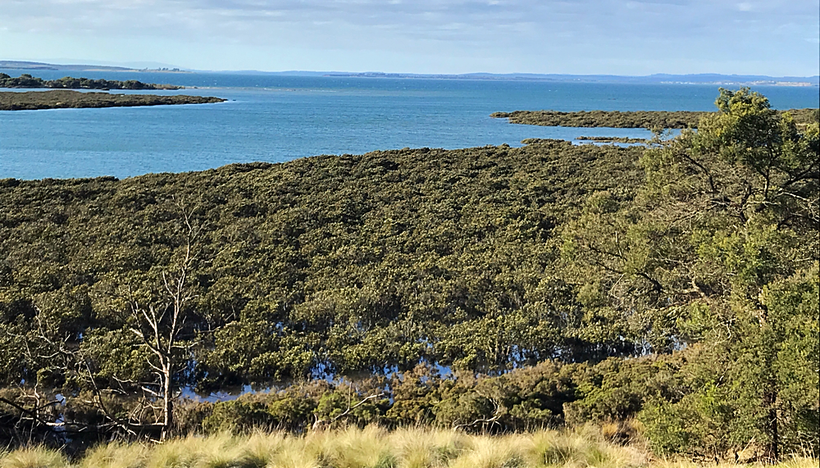 As well as penguins and seals, Phillip Island is home to tropical mangroves, and to special birds that migrate from as far as Alaska to spend time there.
Near the seaside village of Rhyll, there is a beautiful mangrove scenic boardwalk that takes you off the beaten track of the tourist areas and into the tranquil natural protected mudflats.. 
Birds fly thousands of kilometres to feed in Rhyll Inlet's salt marsh and mud flats every year during the summer.
There is a beautiful boardwalk sensitively built over the mangroves, with walkers enjoying views of the tidal flats and woodlands during the 1.2km (45 mins return) scenic walk.
It's a wide Boardwalk with many points of interest and many birds such as Herons, Spoonbills, Pelicans, and Straw- Necked Ibis.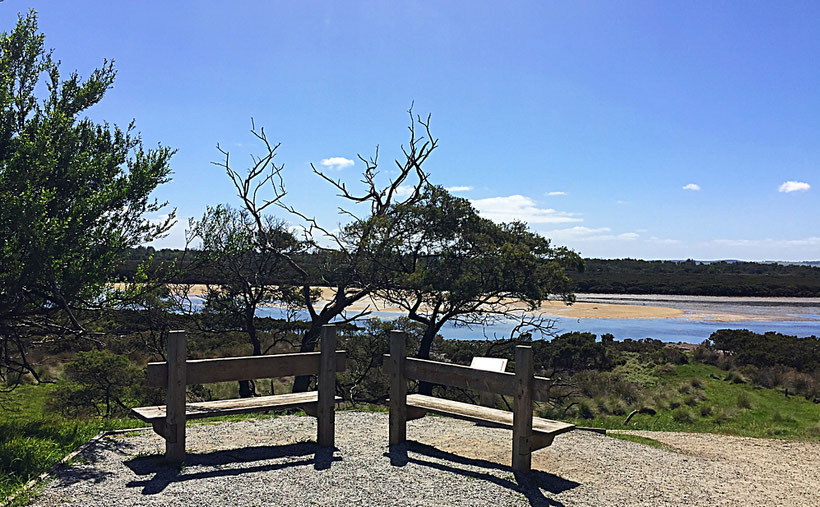 In fact, the Boardwalk is teeming with wildlife, the Koala. Observation Centre is close by, which provides an opportunity to see the koalas up close in the native woodlands, you can also spot swamp wallabies, crabs and shrimps in the mud and migratory mutton birds flown al the way from Alaska.
The wetlands are recognised under the Ramsar International Wetlands Agreement.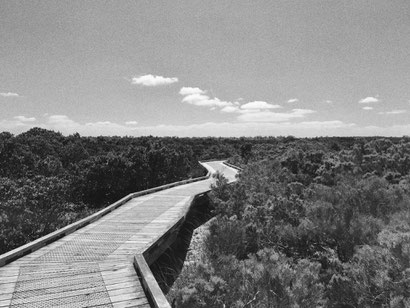 The sounds as you are walking through the  mangroves are something else, with croaks of the crickets, different bird songs mingling together, and trickling water and sounds of the waves in the distance.
It is quite surreal, relaxing and therapeutic. 
It's an exposed area of the island, with not much shade so I'd recommend that during the Summer that this would be a perfect walk for first thing in the morning or the cool of the evening.
We went on a relatively cool day but still got a little sun burnt.  
The walk also takes you up Conservation Hill, and while it's a bit steep, it's worth it for the sweeping views of the inlet.
Facilities include public toilets, great parking, picnic tables and benches situated at very scenes intervals so that you can sit , linger, and take in the views.
First published 7 July 2017.