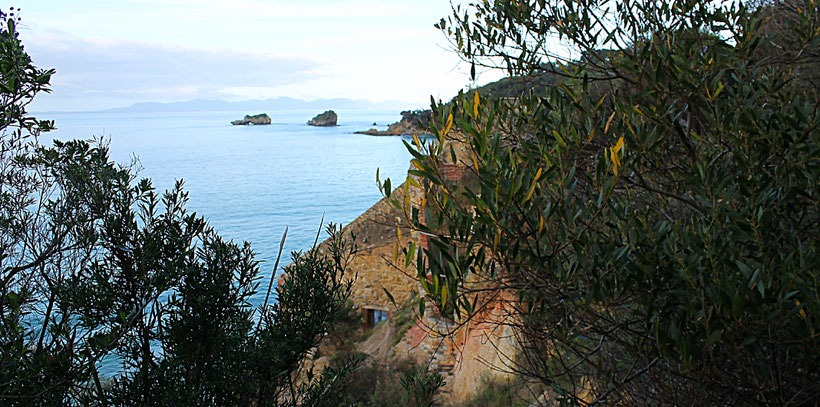 Where once a coastal town nicknamed " little piece of Cornwall" thrived and exported burnt lime to build houses in Melbourne, now lies a charming little cove with clear blue waters.
Walkerville South is a little crescent shaped piece of coast line that overlooks Wilsons Promontory, the most southernly tip of mainland Australia. There are but a few homes dotted along the cliffs and its peaceful waters are home to many seabirds, seals, and humpback whales that journey up and down the coast.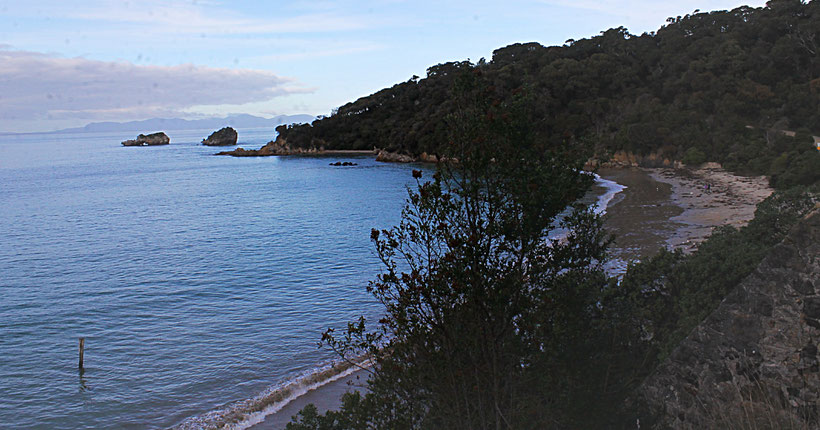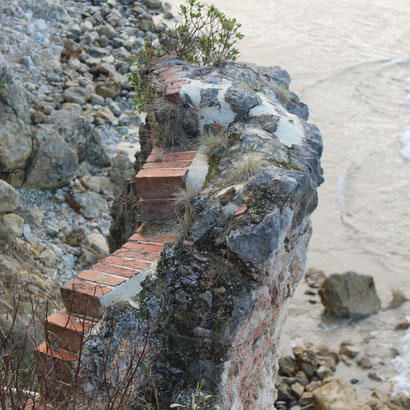 Remains of the old lime kilns that were used to burn lime for building in colonial Melbourne still appease the coast line, built out of a mix of stone and bricks, its an usual site and makes for a great day exploring.
The waters are shallow and cool, a very tropical sea green colour, it is very sheltered even on cold days and the vibes are good for paddling, venturing through rock pools, sifting through colourful shells and admiring sea life and birds.
There are also multiple varieties of seaweed to investigate.
The small seaside town was named "Waratah" and settled on this beach when the first lime kiln was built in 1878 after lime was discovered by a local farmer in 1875. In full production of the six lime kilns, up to eighty men worked in the industry along the beach. 
There is a recollection of one residents diary written on a post at the beach, one entry says "Had dinner at Bruce's house. Plenty of beer.", another says "Picnic Day out at the beach", and then "Tired after last nights ball."
There was also a 350m long jetty and a cable car that pulled the lime out to the ships, you can still see part of the tram rails near the cliff edges.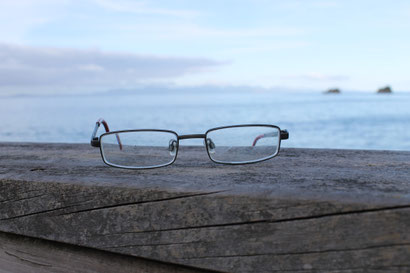 The marble cliff walk takes you up the cliff side, along the top of the lime kilns and joins a loop track from Walkerville South, to Walkerville North.
You can enjoy the views of Wilsons Prom in the distance and take a signposted historical journey. 
There is also a track to the historic cemetery if you take a left off the track, it's quite a steep hill up there but a very interesting place to gain an insight to the people who once lived there. 
 As you walk the tracks, you may still see nasturtiums and  a rogue fig tree, left over from village days. The kilns closed in 1926, with work men basically downing tools and leaving everything behind. By 1930 the cottages were in decay. 

There are toilets to the left of the small car park and it's lovely to picnic on the beach, it is only 190km from Melbourne. While it's a very small little cove, its easy to lose track of time while exploring and spend hours on end venturing up and down the cliffs.
It's known to be a great spot to star gaze and catch a glimpse of the Aurora lights, evenings see yellows, reds, purples and blues as the sun sets. 
There is another beach at Walkerville North to the left and Bear Gully to the right, but this beach has the whitest sand and clearest blue waters out of the three. It's a charming little paradise to spend an afternoon in. 
Share: