It's official, "The Lockdown Garden" is very productive, despite us being in the thick of winter. All of the "cut and come again" vegetables are providing leaf after leaf of sustenance, which are picked off as we need them. 

We are still very much in the thick of the other thing too, but perhaps about to turn a corner. Our children very happily went back to school. 
In recent weeks we have enjoyed warm rosy sunsets, the whales have returned to our shores, and we have freshly accepted the frosty slap of icy air that greets us each morning. The golden hues of autumn transformed into the pink glow of winter and we accepted that it was that time of year,  the days were getting shorter. 
Lockdown days had us ordering bits and pieces, for the garden of course! Our most substantial acquisition was the 5 Colour-bond Birdies Beds, which are currently being filled in Hugelkultur fashion.  Easy enough for the 8 year old to put together, some of his last remote schooling lessons were of the "Construction 101" variety.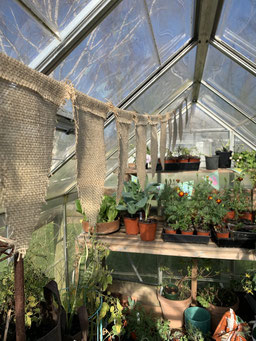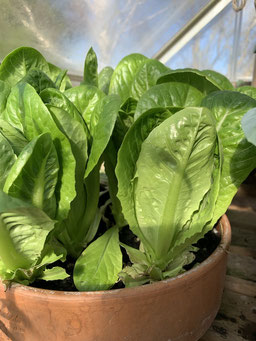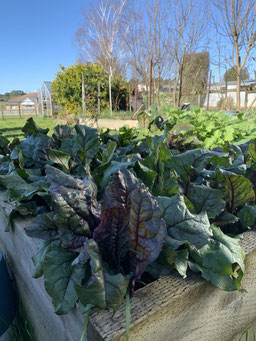 The glut of apples soon disappeared into countless apple tarts. I regret nothing!
Now the citrus are fruiting, right on time, the lemons and trusty orange tree are filling up. I have seen that the not-so-trusty Lime tree has actually now displayed four fruit growing on it. Here's hoping for some more. So now that will be 8 to date. In nine years. 
I also discovered that the trusty winter vegetable that is Tatsoi has a higher content of Vitamin C than anything else.  We make Kitchen Pesto during the winter months with it, so it feels like it is a happy accident that helps to prevents those nasty coughs.
The wood fire heater is on, the garden soap is being used multiple times a day and winter walks on the beach, rail trails and in the forest keep us fit and warm.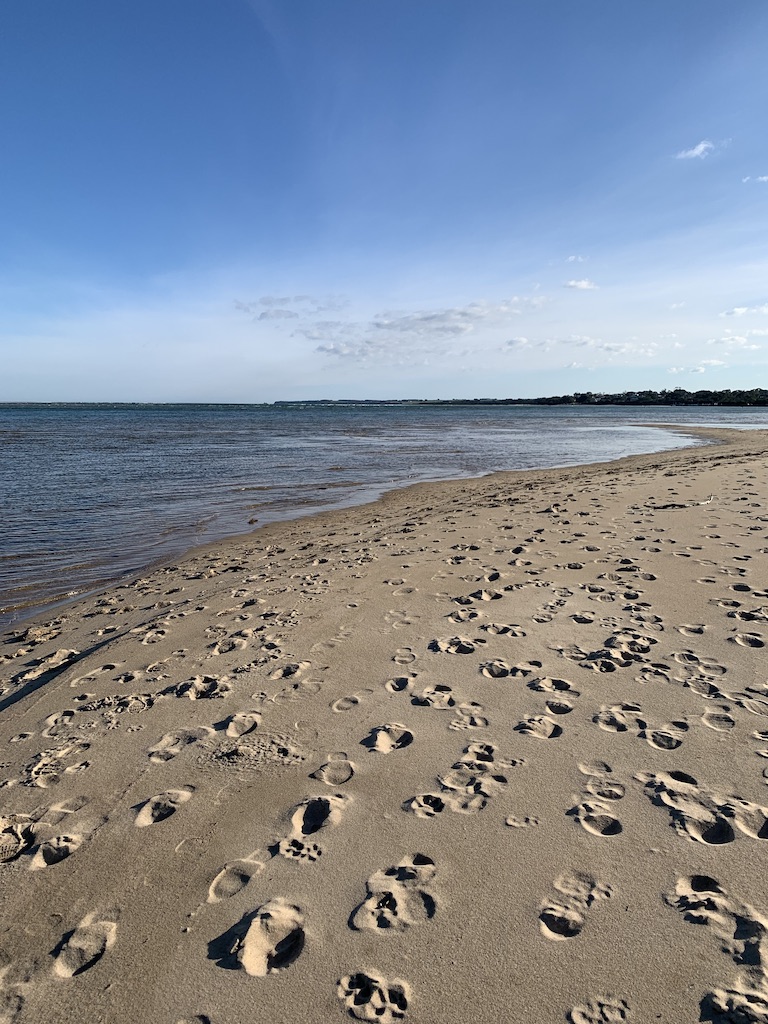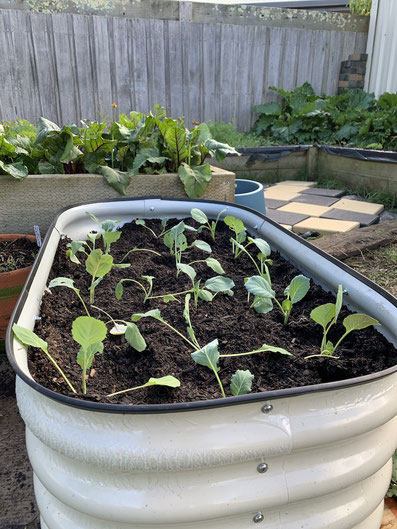 Many of us are getting the time to have a little rest. As the days brighten up slowly, this too shall pass slowly. Change is never easy, but I doubt anything will be the same as it was. Winter has always been a time of slowing down, the Winter Solstice is a wonderful time to reflect on what has been and to positively think about where we can go next. 
As another Monday rain shower drenches the hill, I make plans for some of the exciting projects I am working on over the next 6 months. Some more gooseberries and raspberries for the summer garden and flowers for the bees and butterflies. There's a new pink gum tree to go on our nature strip for the parrots and insects. 
But for now, I look up and realise that it's 2pm and already I am pretty much sitting in the dark. Time to add some wood to the fire and and put some effort into the present.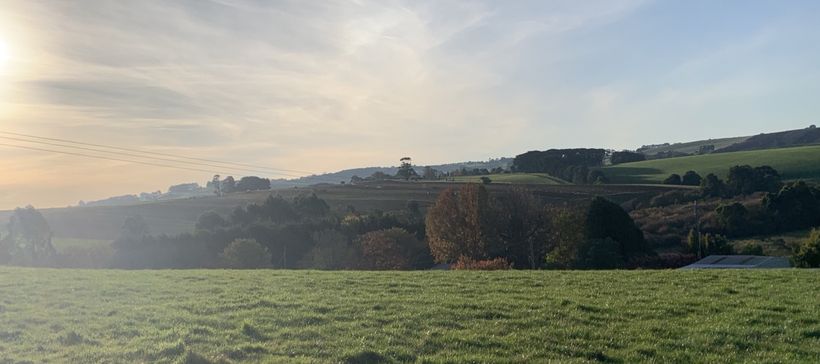 Share: