Well it has been a minute, but here is a lovely new recipe that I made a couple of weeks ago while the Bramley apples from our garden were dropping from the trees out back. 
This year the colourful Lorikeets have arrived, I do not think I have ever seen them in my garden before, they must have heard about our apples and have spent weeks destroying and demolishing all the apples on the tips of the trees, while I skulk below trying to quietly nick all the apples (my apples) that I can! 
When I had captured my prized Bramley's in my arms I raced back to the country kitchen only to find I really wanted to make an apple and pistachio tea cake, and could not find any inspiration in all the regular places. So I made up a very simple recipe and it worked so well that I am sharing it here.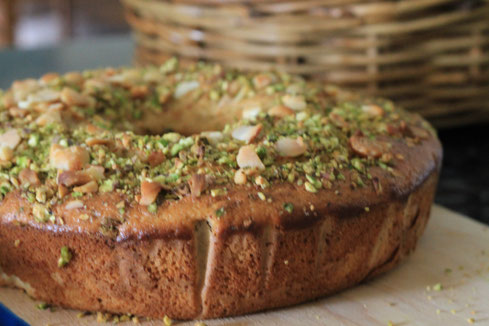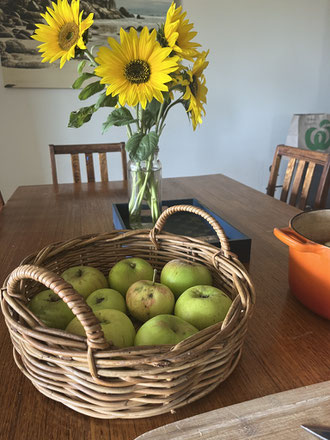 Ingredients:
450grams stewed apple
30-40grams almond meal
250 grams caster sugar
2 tablespoons of Pistachio and Cardamon Sugar (optional)
3 eggs
250 grams Self Raising Gluten Free Flour ( I use Laukes gluten free bread flour)
Crushed Pistachios and macadamias for the top
Use a Bundt cake tin if you have one or a regular round tin will do, but might requite longer cooking time by 10-20 minutes.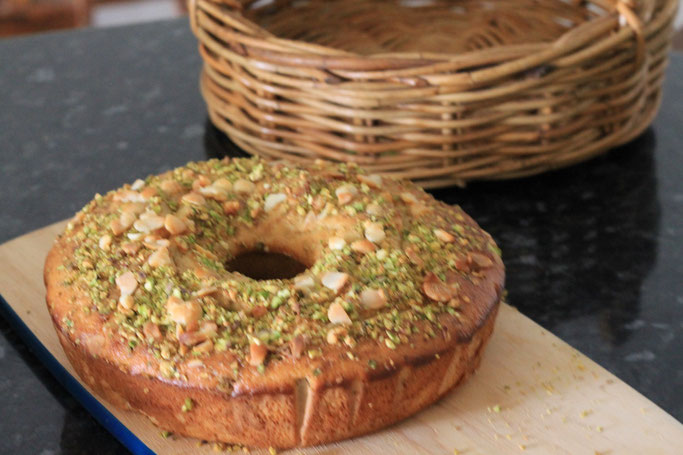 Method:
1. Stew 450gms of apples, you can blitz them for less lumps, or leave them to add delicious apple bits to the cake. Depends on what you like!
2.  Add all the ingredients together in a big bowl and mix vigorously. You can use a mixer or thermomix on speed 5 for 20 seconds. 
3. Spoon into greased cake tin.
4. Top with nuts and press them gently into the batter a little on top so theres contact.
5.  Bake for 40 minutes at 180 degrees Celsius or until a skewer comes out clean.
Enjoy!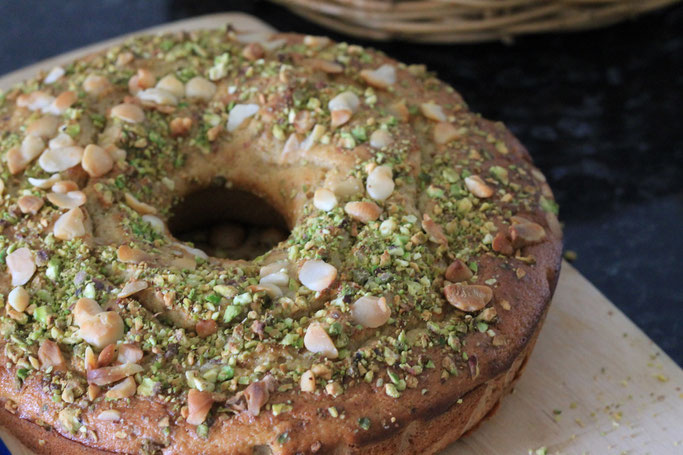 See also:
Share: