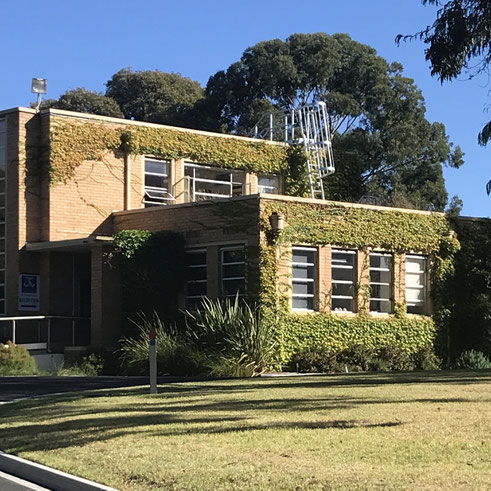 As the long Summer evenings shortened into Autumn, finally tapering into dark winter nights, there was an opportunity to spend ten night's in one of Melbourne's richly historic and specialised gardens, learning about horticulture from stand out experts in their field.
As soon as one hears all about this course, its hard to "unhear" it. A fascination for three years filled with "maybe's" finally led to the opportunity to spend ten glorious golden evenings at Burnley, and I savoured every minute.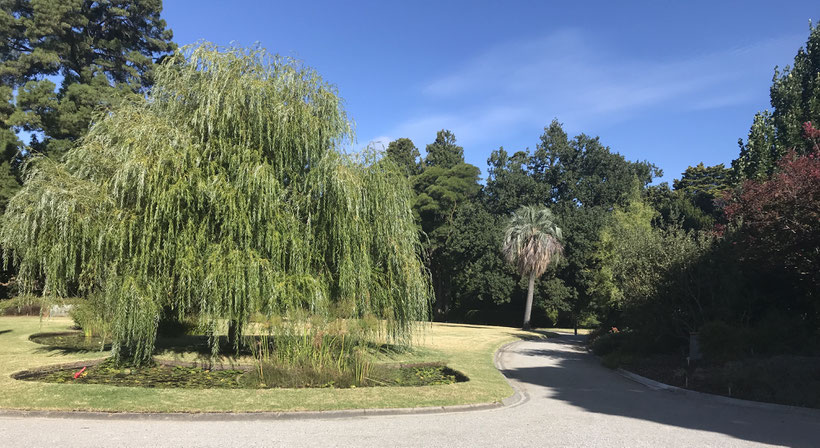 A scientifically experimental and educational institute for the past 160 years, Burnley Gardens at Melbourne University is still training novice horticulturists, arborists and landscapers.
Former graduates who have become experts in their fields have become lecturers and stay well into the evening to teach a fresh batch of students for their infamous course that they lovingly refer to as "Disco Hort".
Whether a home gardener, land owner or looking for a career in horticulture, the course attracts dozens of people twice a year, sometimes a "waiting list" to gain access has been needed to keep numbers at bay for this coveted Melbourne experience.
Burnley has always been "the place" in the city for horticultural learning, and this year's guest lecturers included John Patrick (Gardening Australia fame), Greg Moore (former principal of Burnley), Sue Murphy (current lecturer), Peter May (soil expert), Kirsten Raynor (Wisely and now Burnley), and Simon Rickard (Head Gardener Heronswood).
With a love for storytelling these experts are lively, entertaining and clearly display their love for Melbourne and for Burnley Gardens to their weekly captive audience. 
Topics covered in the course include attaining a healthy soil, plant identification, plant propagation, mulch, pots, water and nutrition, plant form and function, tree and shrub care, garden history, landscaping, annuals, bulbs and perennials and plants for a dry garden.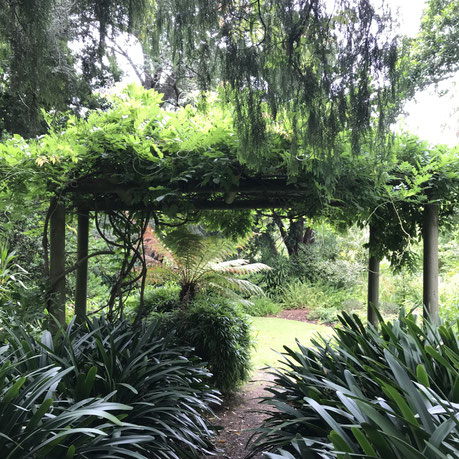 There were vast opportunities to explore and tour the garden itself both in the long evenings alone and with the whole group led by lecturer John Patrick, who pointed out significant trees and history of the garden, telling stories of his days working in there and pointing out all his favourite plants. 
Hands on and practical classes in the Nursery meant that course participants could look under the glass and see what was growing in the heated greenhouses and tried their hands at growing in Burnley's top secret growing medium. Because after 160 years, theres not much they don't know about creating a successful growing mix. Needless to say the plants we struck and took home were bouncing out of their pots with lush green growth!
The conclusion of the course included a mini plant fair held by the "Friends of the Burnley Gardens" with goodies a-plenty for the keen early bird.
"You've been disco-ed," says Kirsten Raynor, as the course concludes, with new fast friends made, we said goodbye and made a bee-line for our gardens, ready to put all we have learnt into practice.
"Disco Hort" has been run over the last 20 years, and is held twice a year, once in Autumn and then again in Spring.
Share: