Welcome to an early spring garden update...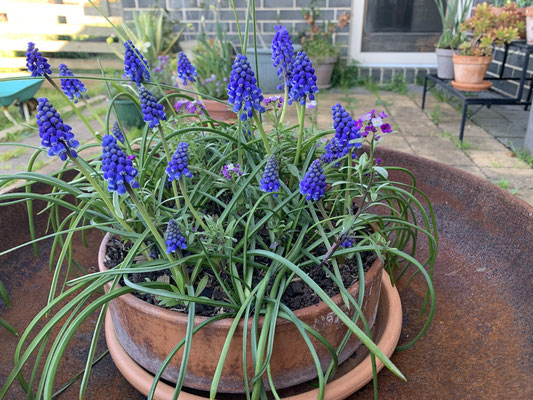 The soil is warming up a little. Just when the calendula and borage hit peak coverage, the brassicas begin to shoot up, tulips emerge and the dutch irises spread their cute little floral wings outwards.
Then its "go time". All the winter plotting and planning is put into massive action. Its time to sow and plant every day. In my mind its already November, and what do I want to see?! The poppies dancing, a glut of cauliflowers and broccolini, even tall strong tomato plants harbouring one or two yellow flowers. 
For us here, this year is finally about concentrating mostly on what to plant, more than infrastructure. All beds are in a great state. 
Hello to the birds.
There are more birds visiting us than ever.  We could easily see over 50 different variety of birds in one day here. 10-20 of these come right to our bird feeder for a quick hello, all colours and sizes, each with their own behaviours and birdcalls. We never feel lonely. The Heron flew low over my head yesterday, he likes it down by the public swimming pool, but seemed interested in stopping by. His squawk is not as handsome as his good looks.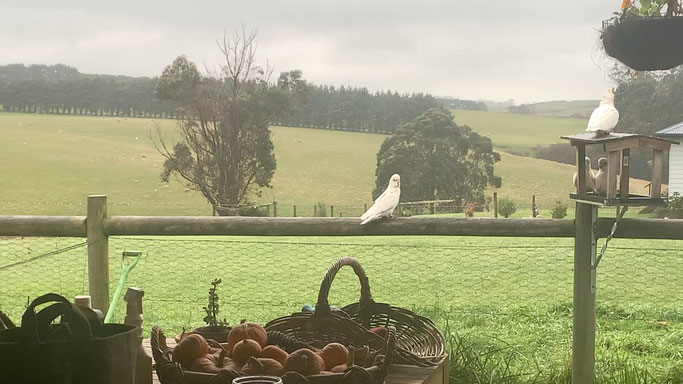 Welcome pollinators.
This year planting a diverse range of flowers has never been so important for pollination. The choice of flowers in our gardens is just as important as our choice of vegetables.  We noticed increased pollination yearly as more butterflies, dragonflies, bees and long beaked birds take to the garden. The presence of moths and mantis insects have increased also. The more pollinators that visit the front garden, the more vegetables have thrived around our edible block.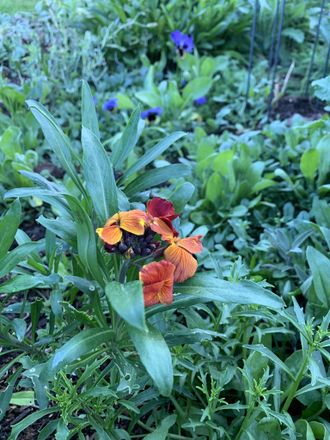 The practical garden.
While flowers are pretty, we choose practical, heirloom and edible varieties, which we use for teas, salves, soaps, smudges and decorations around the house. There's a never ending list of uses for them and always plenty to share with the pollinators. Before gardening here on this hill, I would never have considered how useful flowers could be! 
In the winter garden:
We've had a warm winter. Don't get me wrong. We've been chilly, we feel the cold and the fire is lit. We are regularly down to 1 or 2 degrees nightly.  But 3 hard frosts and about 7 light frosts is not deemed cold for us when I have witnessed 25 frosts on this hill. 
I fear the fruit will suffer, mostly the apple trees, as they love a good chill over winter. Maybe with yield and definitely with flavour. We have plenty of trees for a consistent good harvest, and a good harvest is better than none at all! We pruned some of the trees these last few weeks, they were due this winter and we have one huge orange pippin left to do. Will we ever get there?! 
The winter garden was mellow this year. In autumn the beetroot and swede did not take off as we would expect. Instead wild rocket, peas, spring onions, kales, silverbeet, and lettuce kept us going for winter, enjoyed along with our preserved tomatoes, garlic, pumpkin and pickles.  It's very satisfying to grow and preserve about 70% of our food these days.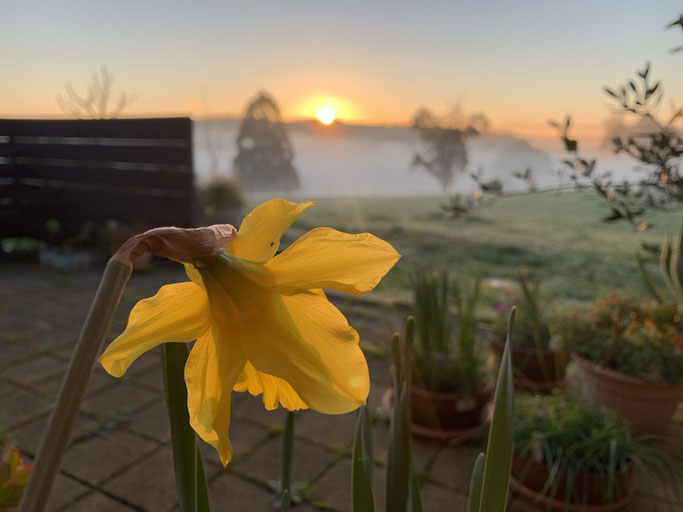 Sunshine and rain.
We've had a glorious weekend with sunshine, where we got a great "tidy up" in, just as another (number seven) covid lockdown was announced for us. It was so satisfying to hear everyone out in their gardens, chattering and using garden tools. The hills were buzzing.
Yesterday was misty all day and it was perfect for sprinkling seeds straight onto the soil, then giving it a tickle! Also a great day for pulling up weeds softly with little force, as the wet soil made it so easy! 
The wild white cherry plum blossoms have burst open and the hot pink blossoms of our new peacharine and nectarine in our driveway orchard have sprang to life. The cars are covered with yellow pollen, while the wild winds do their pollination dance and now I must wait patiently for the white blossoms of the pear tree trees to come out.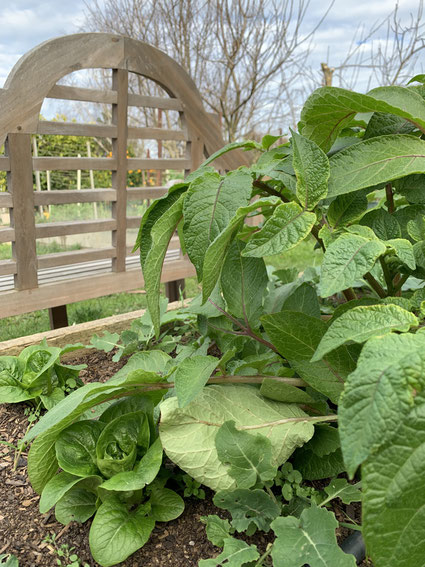 Spring awaits...
We are shifting gears, its becoming spring, there's so much to look forward to!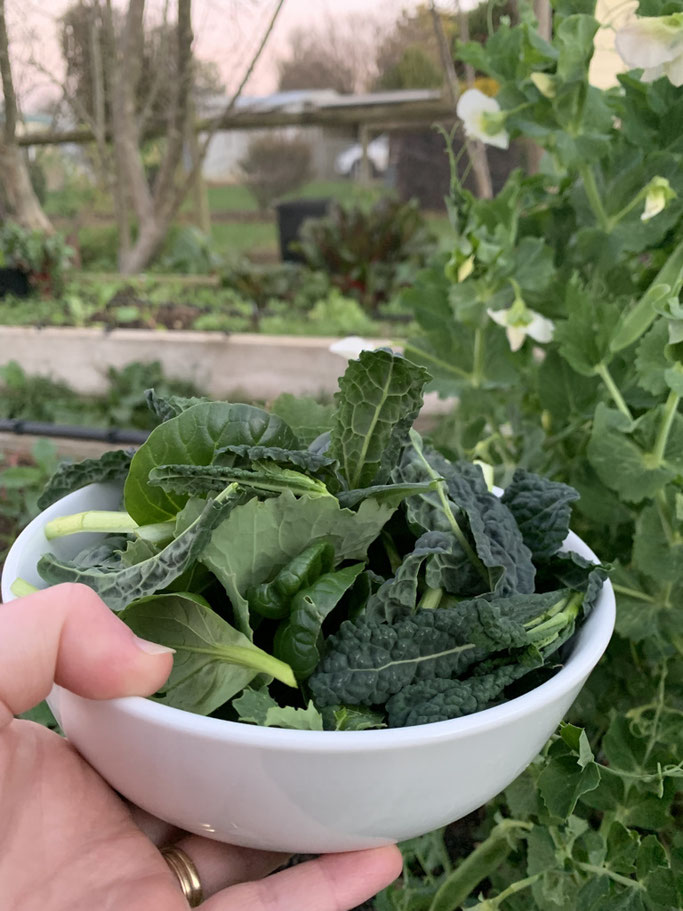 Happy planting - EMc

Also read:
Share with gardening friends: