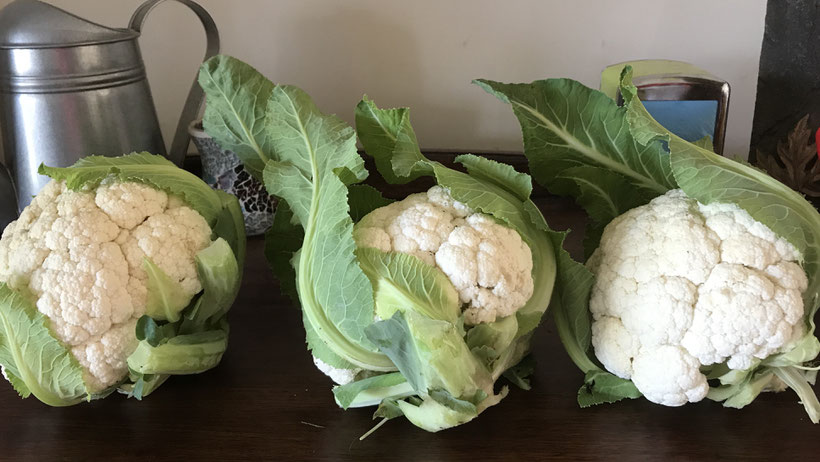 To be perfectly honest, I have never really loved cauliflower. Growing up, I always thought it lacked taste and it was kind of boring and plain with its white colour. It didn't really interest me. 
However since having my own garden and growing my own vegetables, cauliflower has become a favourite when picked fresh.  I love these Snowball Cauliflowers because they do not take long at all to grow, they won't take up very much room in the garden and they are scrumptious.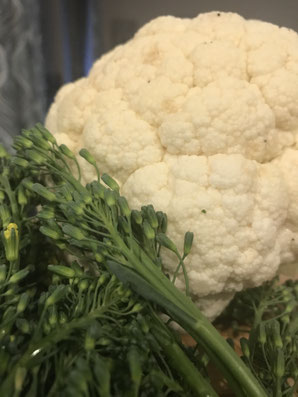 It's the real life version of fast food, in the compact vegetable garden they take only 65 days to mature. The heads are much smaller than their gigantic counterparts and you can use up the whole one to feed a family of four for dinner, so there are no leftovers to mess around with.
They are also what I would define as "Pretty Little Veg", they are so adorable to look at. I admit that sometimes I don't even see them in the garden until theres a burst of white curds leaping up from behind their curly leaves. Then Bam, time to pick them!
This variety is ideally suited for cold climates, but is also handy in places where humidity is a factor, its mildew resistant. It likes a neutral soil and, like other brassicas, plenty of manure. 
Grow from seed, ensure that seedlings are less than 5 weeks old when planted in the patch, or else they may bolt to seed. Water consistently to ensure good head growth.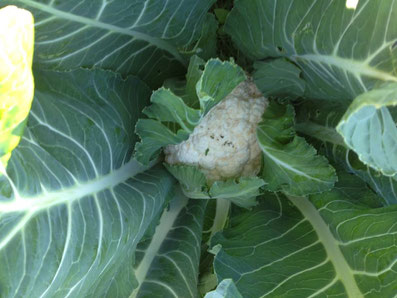 When the curds pop up (between 20cm-40cm in diameter) you can tie the curly green leaves around them to "blanch" them and ensure they stay white. If you're not fussy like me, and let nature do its thang, they will become a beautiful cream colour. 
It was once thought that Cauliflower Cheese was the mainstay recipe for cauliflower, but nowadays there are so many ways to enjoy them such as making cauliflower rice and whole marinated roasted cauliflower, veggie burgers or cauliflower wings.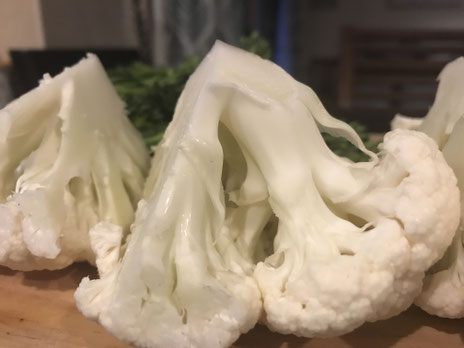 I'm surprised to find this cauliflower variety has been around since 1888, when it was introduced in America.  It's gaining popularity again as its tight space saving growing habits are ideal for people with tiny gardens and can even be grown in a pot or raised bed on a balcony. 
Why plant 5-6 big ones when you can plant 9 snowballs in the same space eh!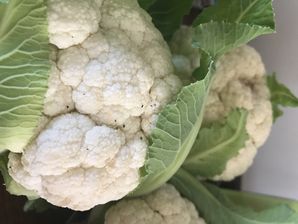 I've planted mine in again for another productive growing season, and when some lettuces and other things get eaten up (hopefully by us), I'll pop another couple of extras in.  The kids love coming out to choose one and carry it in for dinner. Fast cropping ensures there is plenty of them for soups in the cold winter months. 
So now I've gone from not really caring much about a cauliflower to being interested in seeing them grow. Like pretty much every other vegetable in my garden, I'm eagerly waiting for them to be ready! 
Happy winter growing to you all.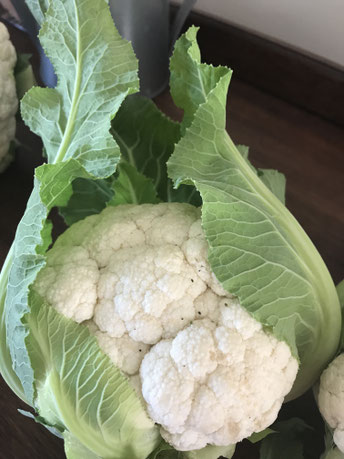 Share: