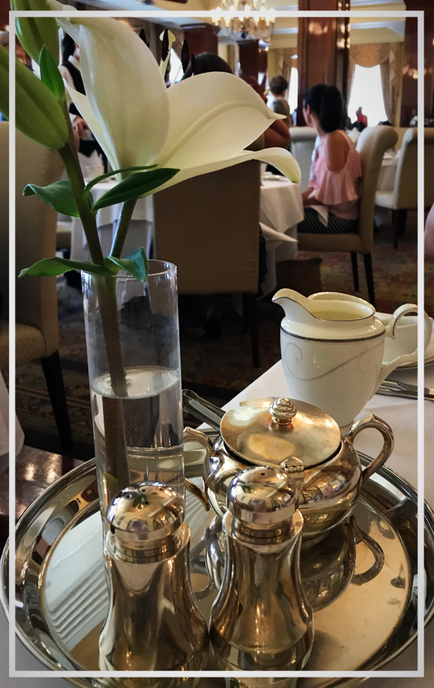 "High Tea" at the historic Windsor Hotel in Melbourne.
There's something very inspiring, especially for a writer, about the gentle clatter of cups and saucers, whirring of the old timber ceiling fans, smell of freshly baked scones and murmur of conversation, along with comfortable feeling and sense of knowing that this is always how this has been done at the Windsor Hotel in Spring Street Melbourne.
Serving one of Melbourne's oldest and perhaps most famous cup of tea, the Windsor Hotel has delighted over two million cake eaters and tea drinkers in the majestic tea room since 1887, one of which now includes me!
Tea's Ready!
Upon entering, we were served a glass of sparkling wine, giving time for dietary requirements and tea preferences to be sorted, while also being told that the old "service" buttons were only there for show and are no longer in use, just in case we were wondering, and the waitress assuring us that she would tend to our every need.
The menu catered extremely well for my gluten allergies. my tray was served complete with gluten free ribbon sandwiches, dainty mini muffins and pastries, cakes, as well as the most delicious gluten free scones I've ever had. 
Age old tradition meets modern culinary desserts , while a tray is brought to your table to enjoy there is also a buffet on offer for seconds, complete with chocolate fountain, ice cream and also an assortment of desserts and cakes.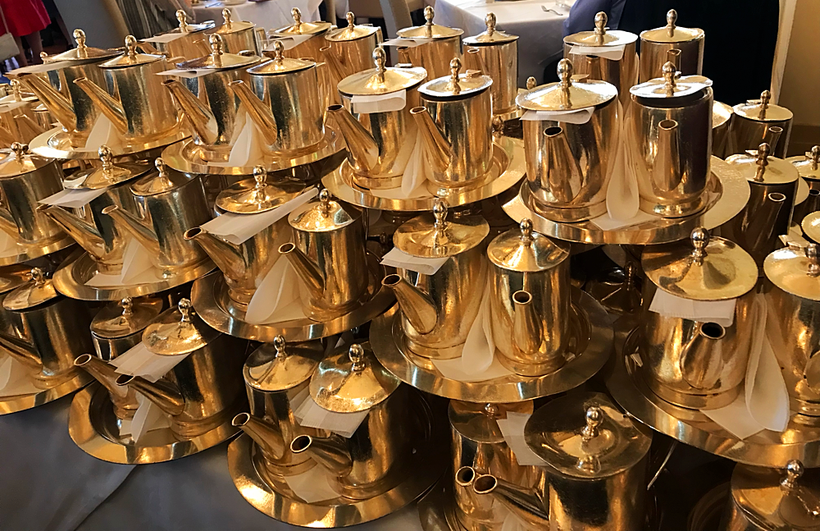 The long red drapes, old bench seats, matching cake trays, silverware and cups, plates and saucers really bring a sense of stepping back in time and provided an opportunity for a proper long conversation and spot of story telling about family high teas been and gone.  The staff left a postcard for us and invited us to write a letter to a friend, which added to the authentic ambience of yesteryear that the hotel induced.
An afternoon at the hotel has much more to offer than just the high tea.  Visitors can explore various corners of the hotel's ground floor and read about the incredible history, personalities and even parties held at the venue. 
A display on the ground floor in the original hotel elevators means that you can step inside and read about the penthouse parties and famous glamorous Hollywood guests that have stayed, including Vivien Leigh, Laurence Olivier, The Royal Family, past prime ministers, and Sir Anthony Hopkins, to mention a few.:
We even snuck inside the ballroom for a look at the ornate decorations and fantasised about all the grand parties held there. The lobby includes a floral display, leather seats and tables, as well as a grand piano. The walls are adorned with old paintings of persons who frequented and lived at the hotel, including a stunning self portrait of one of the painters.
Was it a nice cup of tea?
Absolutely! It was full bodied, very strong and we drank three large pots between us. 
For a step back in time and experience like no other, you can visit The Windsor any day of the week for High Tea.
Share: