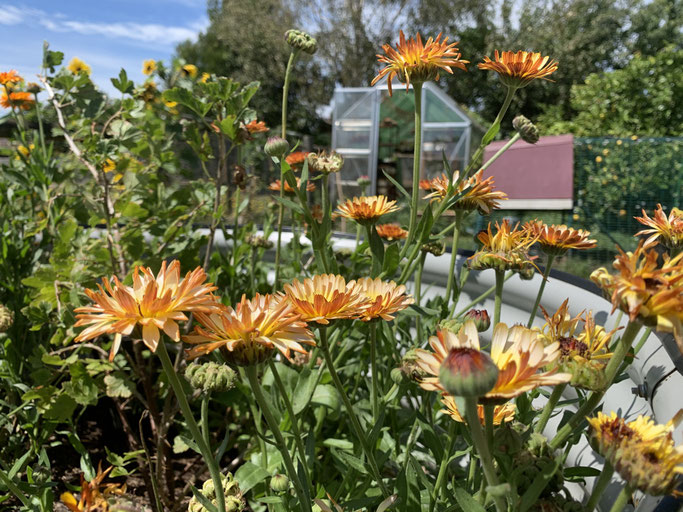 "And so with the sunshine and the great bursts of leaves growing on the trees, just as things grow in fast movies, I had that familiar conviction that life was beginning over again with the summer." —F. Scott Fitzgerald, The Great Gatsby
The King Parrot.
The young king parrot sat in the silver birch above our little greenhouse, staring down at me, as I hung the washing on the clothes line last night. I could feel someone's eyes watching me, so I followed the feeling looking over my left shoulder, to discover him sitting in the tree. The bird feeder that the boys made during lockdown has been screwed to the fence right behind me, and he must have known what was waiting for him under the little bird house roof. A lesson in patience, he was waiting for me to head indoors again.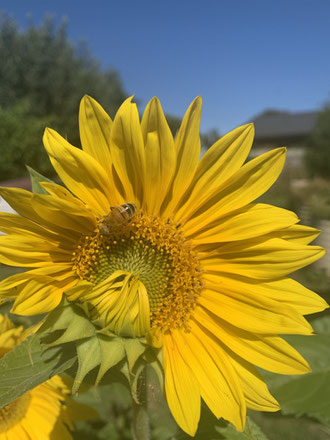 Cool summer.
You would expect summer to be quite warm down this part of Australia. But it has been quite cool by all accounts. You can count on at least a week of 40 degree celsius days in January, well so that's been my experience. This season there have not been many days over 30 degrees and not even days where it's been warm enough to swim really, which the kids are a little disappointed about.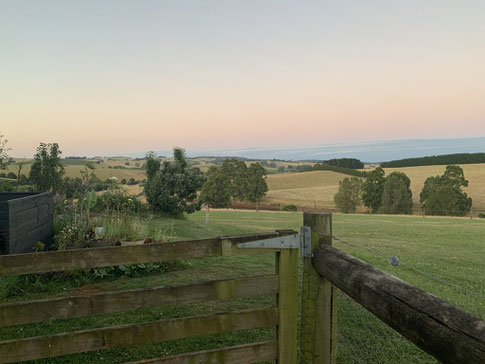 Happy enough for it to be cool, it couldn't be more different from the fires that ravished the state at this time last year. A state of emergency for a whole different reason.
Whatever it is that's been giving us this cool spell of unlikely weather, the summer vegetables have been struggling and the pests have been lingering about. If "one must maintain a little bit of summer, even in the middle of winter," as Henry David Thoreau put it, then we might be out of luck. Finding it hard to get any zucchini for bread and butter pickles or a decent amount of tomatoes to bottle from my garden means I have had to look elsewhere. 
To try and reduce waste in 2021, I will be using my Fowler Vacola jars, filling them up with locally sourced tomatoes from a local greenhouse. As for the zucchini's, fingers are firmly crossed for a late autumnal crop. 
Preserving the glut & driveway apples.
The corn my husband planted is doing well, they withstood the harsh gale winds we had last week. Corn Relish will be in the pantry for sure. 
Despite the lack of summer goods, we just finished the last cabbage and greens are plentiful. The garden will always provide something. Garlic, onions and potatoes are in good supply, even if its a strange time of year to be filling up on the carbs!
2021 is in full swing now, and there are some further plans for the garden throughout the year. I've ordered a Dwarf Black Mulberry to be added to our driveway orchard. After much deliberation I will plant our Nectarine and Peacharine here too. I will plant bulbs all underneath for spring interest. I'm feeling confident that the driveway fruit will be espaliered and kept neat along the fence, which will make an area used primarily for utilities so much more productive and attractive!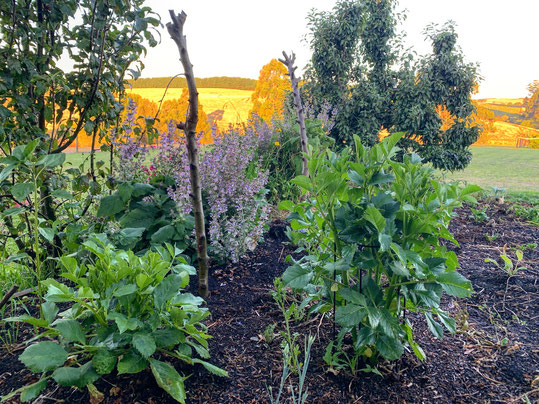 Flower forest.
I replanted our front "flower forest" garden in late Spring, it had given us 9 months of interest and colour.  During that 9 months the front garden was enhanced, as it attracted birds, butterflies and even dragonflies. Now it's establishing again in it's "no dig" bed, I will sprinkle a final flurry of Queen Anne's Lace around the plants for maximum effect! 
"Marketmore" Cucumbers.
Green cucumbers, which we have never grown before, are in plentiful supply this week. We are eating them robustly right now and they are disappearing, as they are a bit of a novelty. They are going off in the school lunch box daily too.
We did have to sow them twice, as the first round of many of our crops were eaten up by creatures and insects. It seemed like they all came to our garden for a snack!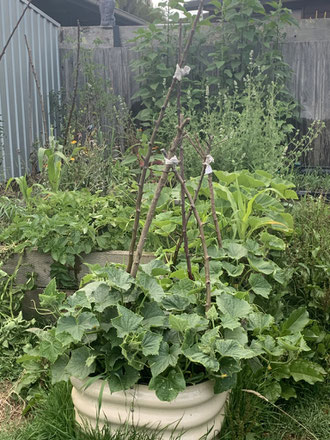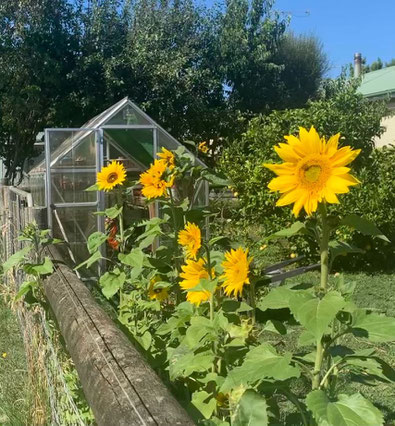 Indoors
Indoors, we are propagating houseplants and greening our space inside, especially since we now have a homeschooler enjoying the space daily. So that's 2 adults working flexibly in the home office and one student in his own learning space. The other little one has begun to take the school bus, in the attempt to reduce the mileage and maintenance on the car. The walk to the bus stop each morning is a chance to admire our little village and get fresh air into our lungs, while having little conversations as we tread the country roads.
First order of 2021 was a subscription of plastic free bamboo toilet paper and plastic free dissolvable (stain removing) laundry strips. Plastic seems to be the bane of our existence, the little things we can implement as each year goes by really make a difference that I can actually see. Last year I switched to making all natural cleaning products. Bi-carb soda, lemons, and vinegar are far more effective for most uses and the house smells lovely. We also made use of our local "zero waste" business here in town, buying soapberries, which we use on delicates and bed linen.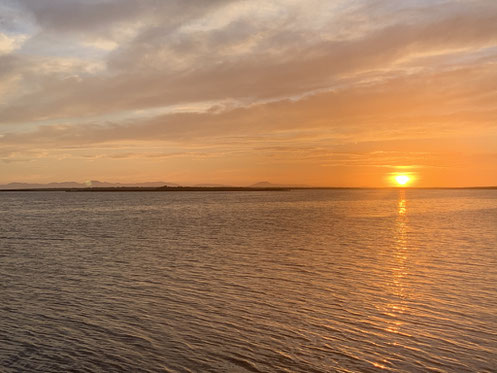 Ice-cream & sunsets
Safe to say, we were a happylot, spending time outdoors this summer holidays. We were inside, squared away, for too long during the year. We visited friends, camped out in the backyard, swam in nature, spotted great sea life (like a little penguin under the long jetty) and watched the sun set over the water. 
We must treasure these moments when we can, get that chance to take a breath and freshen up before the year wraps us up in the "have to's" of daily life.
Take care, stay safe, and have some fun in the garden.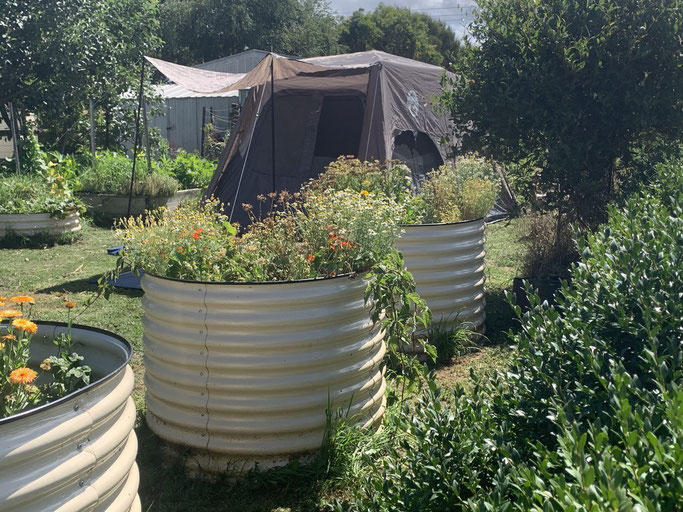 Follow on instagram:
Also read:
Share: