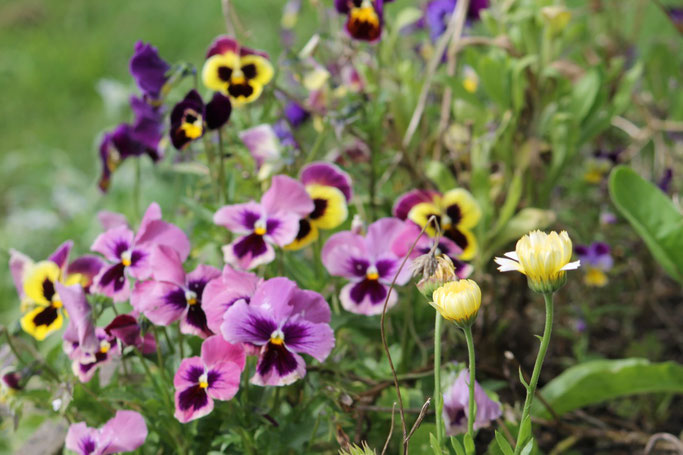 Winter feels like it has arrived on the hill. The rainfall and cold was interrupted briefly by three glorious days of 24 degrees celsius only to plummet again. Today the rain is lashing and the top temperature will be 14 degrees. It feels like autumn has just declared its last hurrah. 
I walked outside this morning and the Mop Top Robina's have started to shed their leaves. They are usually the last trees on our property to lose them. So that's it, we might as well call it winter now!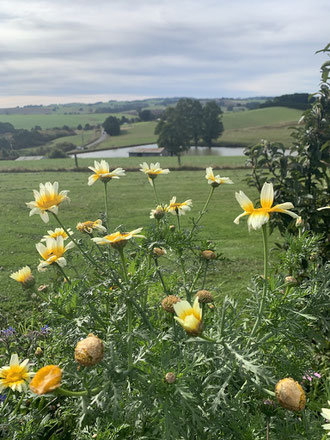 I really like the winter season up here actually. As you can detect from the passage above, our cold temperate climate in South East Australia is fickle.So is the frost. We never quite know when or how much we will get. In the decade I have been here I have counted from 6 to 25 frosts per year.
It has snowed on 3 occasions, although it never stays on the ground. It's just nice to watch it fall, and we always mark the occasion with a hot chocolate! It's a bit of a tradition now. 
So mostly we would get somewhere between 6 and 12 hard frosts on average. The upside being, we can grow lots of flowers here over the winter, many being frost hardy enough to get by and continue on into the Spring. So thats 6 months of flowers. These flowers feed the bees, keep insects and pollinators happy and give us a lovely woodland feel right outside our front door. Many of these flowers are also edible, so we can add nasturtium leaves, for instance, to our pesto, and flowers to our salads, cakes and drinks.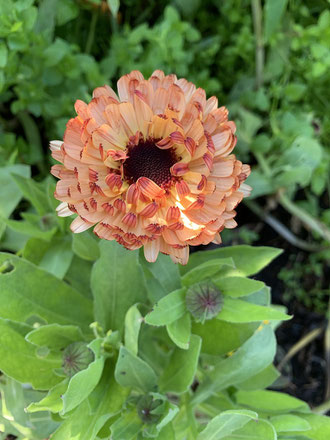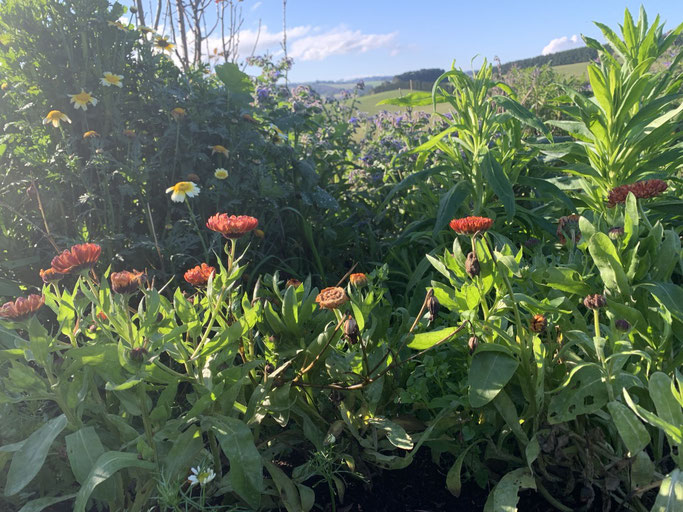 Last winter was mild, so we continued with our bee and butterfly mixes, added a few more sprinkles over spring and now everything is popping up again ready to take on winter. 
Here is a list of what we grew, and some photos from our winter/spring in the garden.
Pansy
Voilas
Calendula
Chamomile
English Wallflowers
Candytuft
Alyssum 
Chrysanthemum
Thyme
Coastal daisy
Rose Geranium
Pineapple sage 
California poppies
Queen Anne's lace
Carnations 
It is so nice to have interest out the front, it feels like we live on the edge of a forest, with our hedgerow, fruit trees, and flowers. Once the spring bulbs begin to flower then we know there are sunny days ahead once again. It's a beautiful cycle, and we are never bored, or lacking in things to do!
We are also lucky that we can grow lots of vegetables here over winter and outside (sorry to my European counterparts)  such as wild rocket, spring onion, silverbeet, lettuces, carrots, peas (mostly pea shoots), broad beans, kales, cabbages, cauliflower, and broccoli. But thats a whole other story.
Most gardeners I find use winter to wind down, but it slows only a little for us, as I love to potter in the greenhouse and pick flowers in the garden, even on the damp wet days, of which there are many. We average 1000ml rain per year here. I think there might be a little less to do, but I can always 'find' something to capture my attention.
There is always pressing flowers inside books for a drizzly day activity....
Enjoy the winter and the flowers.... happy planting! - EMc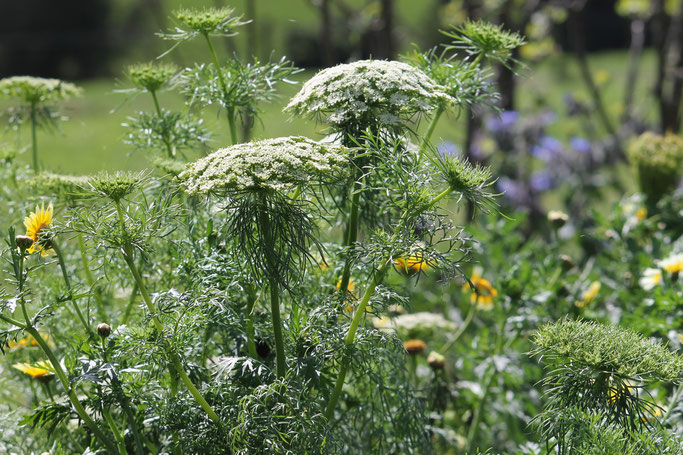 Also read:
Share: