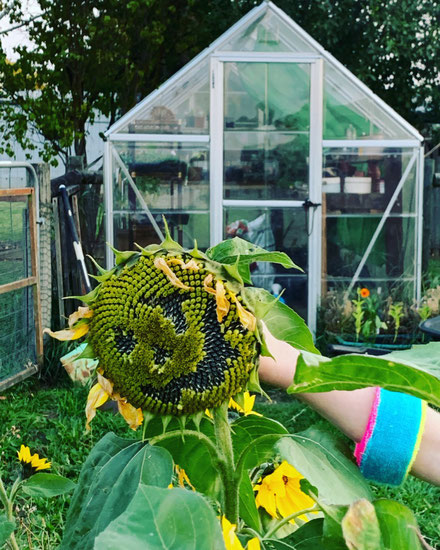 Mmmm...Seems our whole world has changed rapidly. All of a sudden, for our world, for ourselves.  I'm a huge believer that anything can happen in a day, for good or bad. 
Mindset is so important and we cannot help how we feel at a time like this. It's really ok to not be ok with everything. So much has been unanticipated, but we are adapting as well as we can. 
For some long time homesteaders and gardeners, we might feel like we are coming into our own. Here we are with our seeds saved and ready. I don't know about you, but I have been happily fielding questions about growing, owning chickens and saving seeds for weeks now. People are loving the crazy plant people right now!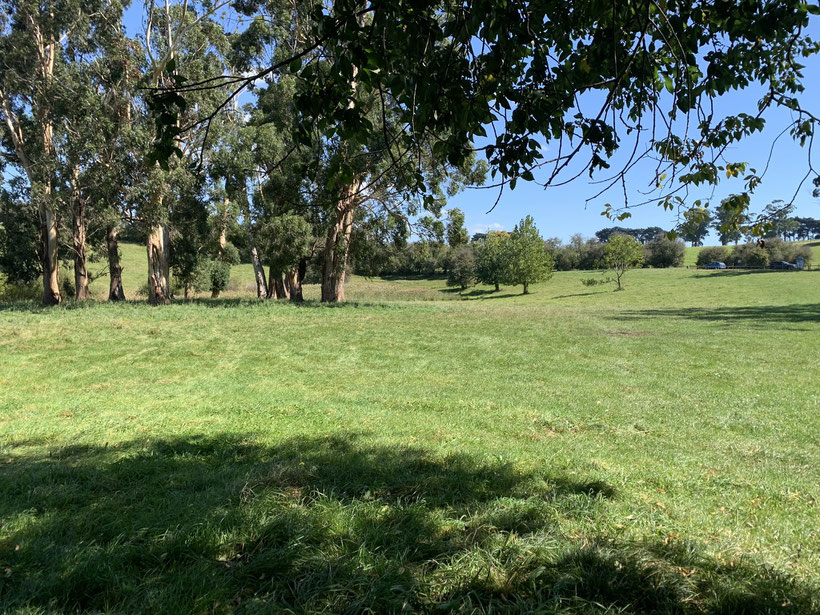 I read a meme on the internet. Oh yes, gosh darn it, I did. It said "All we need is a garden and a library."  While I find some truth in this, these last few weeks also tell me that we need each other so immensely and that we need the natural environment. Oh, and space, oh we really need that physical room to move.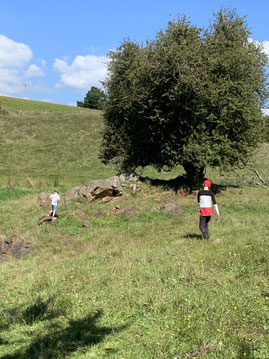 Here's to more Australian's growing vegetables....
In Australia here, where we have had the luxury of this space, our geographical location has put us at an advantage to be able to notice what is going on elsewhere in the world, and our government has used this knowledge to step up and protect people. I feel grateful for the steps they have put in place to ward this thing off. It's tough to be told how to live and to not feel in control. But we can and have been focusing on what we "can do". We did, what we always do in a way; we got planting our winter vegetables!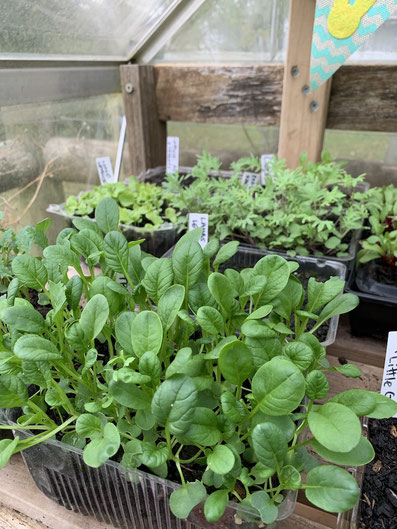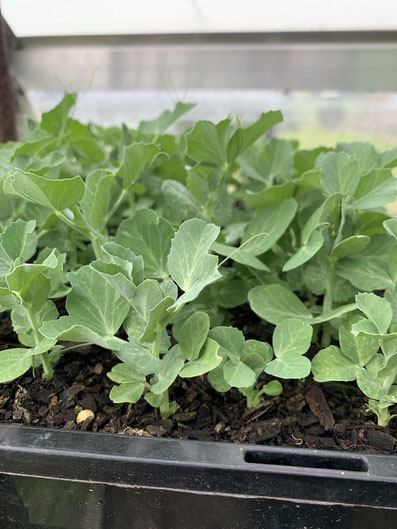 Plant for resilience!
When we made it into the greenhouse (ah) to get going on the winter vegetables, we decided to plant foods that would help us stay at home longer and enable us to distance ourselves, while remaining healthy, choosing "cut and come again" staples that compliment many a meal. 
There are some resilient vegetables, you know, ones that can weather most issues and even survive the novice gardener.  Here are some of the resilient vegetables that we have planted:
Root Vegetables:
radish
swedes
beetroot
carrots
Leafy Greens:
wild rocket
pea shoots
little gem
lollo lettuce
4 seasons lettuce
spring onions
tatsoi
kales
Brassicas:
snowball cauliflowers
green and purple sprouting broccoli
non-hearting collard greens cabbage 
Herbs:
parsley
rosemary
thyme
potted basil
And Celery - for Unami ! Salty savoury flavours are important.  (Also coriander or lovage and chrysanthemum leaves are good substitutes depending on dish).
We have been lucky that I am a seed saver, I collect and cannot let them go to waste! I did not have to head to the busy hardware stores to snap up seeds. 
If you don't have much space...
For those who have limited space, I'd implore you to plant the long lasting leafy greens that are "pick and come again" for long harvests. If you just eat the shoots of Spring Onions, they will keep growing back. Also having the herbs on hand add flavour to any dish is ideal and I'd recommend you to prioritise these for small spaces or pots. 
We did plant extra seeds....
I must confess, we did plant a little extra than we usually would, so we can rely on our garden more, but also so we can have a reserve in case of insect/pest attacks. Those white cabbage moths are everywhere at the moment. 
For now, we remain on our pretty hill. Vegetable and fruits from our Autumn harvest keeps us busy.  Our old, nearly 5 year old, chooks continue to lay and we attempt to live slower than usual. Work schedules and school learning from home are added layers to fit in around our new lives in our household.
Wish us luck!
Care and love to you as well. 
Share: