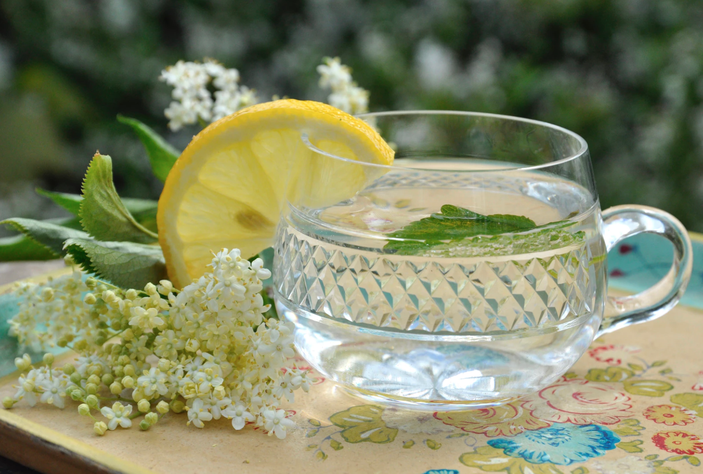 The underrated Elderberry shrub (Sambucus Nigra), with it's white delicious plumes of Elderflowers, is a meaningful addition to any edible garden of note. 
It's berries may not be as delicious straight off the tree,  it's akin to a watery blackberry, but once the dark purple 
blackening berry is stewed into a concoction, it takes on  a delicious richness that will satisfy and keep flu's at bay for the winter months.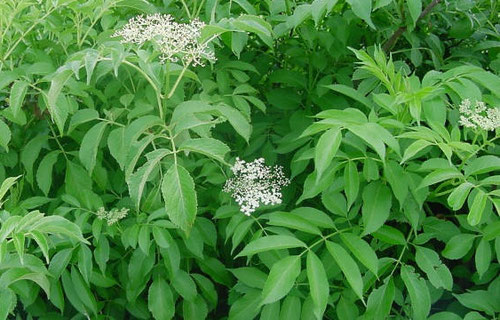 Elderberry or Elderflower
Whether you call the shrub and Elderberry or Elderflower, you are right. It's all the same plant named 'Sambucus Nigra'. While it is classed as a shrub, it grows 10-12 feet tall and can be pruned into a tree-like shape. 
This deciduous shrub adores a temperamental weather and compliments our heavenly Mediterranean climate. Whether it's a warm or cold temperate climate, an Elderberry will thrive regardless.
As the name suggests, once the berries turn from green to dark purple, they are ready for consumption. These berries, high in antioxidants, are used in jams, cordials, liqueurs, gin, and juices. The fragrant white flowers (which contain natural yeast) can be used to make cordial and wines, as well as infused into jams and desserts (like Panna Cotta). I've also seen it added to home brew beer. Please note that the leaves, stems and green berries are poisonous and should not be consumed. 
When I began setting up my garden from scratch, the Elderberry shrub was one of the first plants that I spotted and decided to put in my edible patch. 
Like many of the plants I choose, it can be grown as a hedge, wind break or to shelter other plants. It's a lazy gardeners plant, you can leave it to its own devices and it will grow well by itself. It also multiplies well and can spread, but you can also take up suckers and give pots to your friends. To me, its a lovely addition to a wild food forest or rural block of land. 
Having said this, I also like to keep Elderberry in pots often whimsically placed haphazardly around the garden, the bees love it, and it propagates so well that it makes me feel like an expert nursery grower. I dare say its wonderful for boosting the egos of beginner gardeners, giving them immense satisfaction and confidence.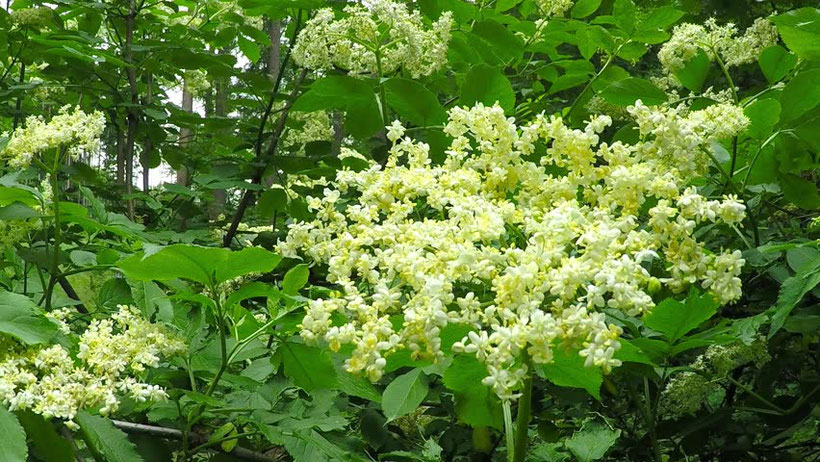 The first plant...
Plant Elderberry in a desired sunny position and water it really well for the first 12 months. Without a little attention and pampering the first year it will struggle. After 12 months, it will come into its own and you will not have to do much with it at all but admire its shape and beauty.
Expect flowers from the first spring and berries from 2 years. If excited and you pick too many flowers in the beginning it will sacrifice berries, so decide early on if you want to use flowers or wait for berries! 
It grows in full sun to partial shade, it is not fussy at all about soil type and can sit in anything from boggy clay to sandy loam. It can also get leggy after a couple of years, so prune it to keep a nice shape and healthy disposition.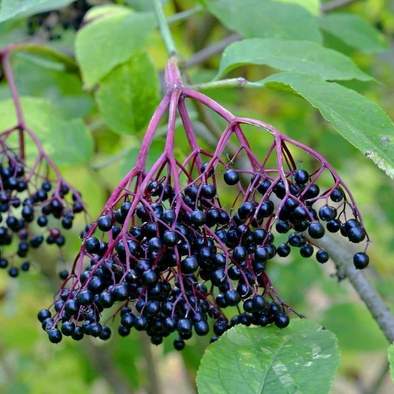 Health benefits of Elderberry...
Elderberries are rich in antioxidants, vitamin A, potassium, vitamin C, folate, calcium and iron. 
Elderflowers have been used for centuries medicinally to treat a variety of conditions and symptoms.  Elderflower has been used to treat sinusitis, constipation, colds, the flu, coughing, inflammation, laryngitis, and diabetes. Of course, you should consult your doctor as well as using herbal remedies, but its great to know there are alternative uses for the plant.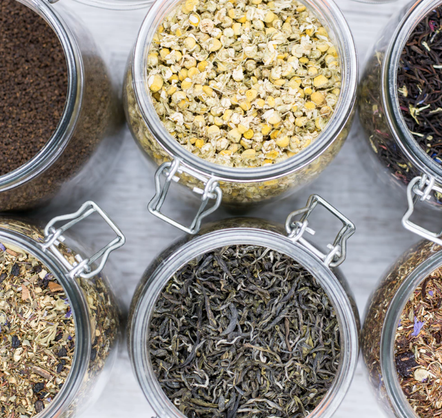 It's strange to think that the Elderberry was vastly used up until this last century, now it seems to be largely forgotten, but I hope it will come around again and have its day, as its such a delicious and hardy plant with so many uses. It also looks so pretty with its wide sprays of textured white flowers, its an attractive addition to any garden. 
If lucky enough to spot one, grab this wonderful plant and enjoy the new addition in your gardening space. 
Share: